Short-handed Braves rally in 10th to knock off Cubs, 4-3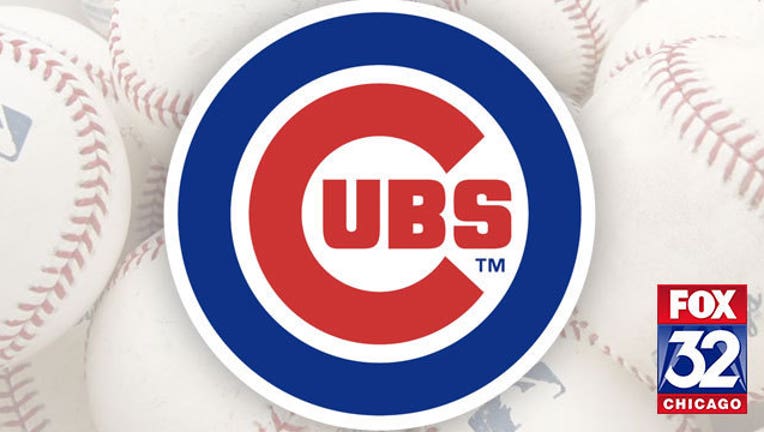 article
CHICAGO (AP) - Joe Maddon liked how his major league-leading Chicago Cubs rallied yet again. Yet one mistake stood out.
The Atlanta Braves scored two runs in the sixth inning after Cubs shortstop Addison Russell booted a double-play ball.
Daniel Castro singled and scored on Nick Markakis' sacrifice fly in the 10th inning, and the short-handed Braves picked up a rare victory by beating the Cubs 4-3 on Sunday.
"We did a lot of things well," Maddon said. "We had one mistake on defense. I thought it was a little bit of a tough out for Addy. Otherwise, they hit some balls well today. We hit some balls well today without any luck. Good game. I really appreciate the way our guys came back once again."
Jason Grilli pitched a scoreless 10th for his second save and the Braves won for just the sixth time in 24 games despite blowing a 3-0 lead after Julio Teheran threw seven scoreless innings.
Russell's one-out single in the ninth off Arodys Vizcaino (1-0) tied it for the Cubs, who scored two in the eighth.
Hector Rondon (0-1) allowed two hits in the 10th as the Cubs' four-game winning streak was snapped.
Nothing has come easy for the Braves in this rebuilding season.
Vizcaino issued a leadoff walk in the ninth to Ben Zobrist, then a bad pickoff throw allowed Zobrist to advance to third. He scored on Russell's single to right.
That atoned for Russell booting what should have been a double-play grounder in the sixth that led to two runs and put Atlanta ahead 3-0.
"It was a hard hit ball with a runner in front of me," Russell said. "Tough play. There's really no excuses. I've got to make that play right there. Luckily, next batter, double play. But they scored two runs. Just gotta move ahead."
Teheran struck out nine and allowed just two singles before the Atlanta bullpen faltered.
"I was able to go out there for the longest as I can," Teheran said. "Seven innings, that's pretty good for a team and we're glad we didn't miss the guy that was missing."
The Cubs' offense was silent until Matt Szczur's leadoff bunt single in the eighth led to a run on Jason Heyward's groundout. Dexter Fowler doubled and scored on Kris Bryant's single.
"We could have done things earlier in the ballgame to push us across that threshold, but we didn't," Russell said. "I liked the way the team battled."
Bryant also struck out three times in his first game since turning his right ankle Thursday. Maddon said Bryant felt "great."
Cubs starter John Lackey retired his first nine batters and didn't allow a hit through four innings.
"I felt great, threw the ball pretty well, was locating pretty much everything," Lackey said.
Lackey gave up three runs and three hits over eight innings as the Cubs fell to 17-6 and the Braves overcame a transaction snafu. Major League Baseball voided Emilio Bonifacio's promotion from the minors because he wasn't eligible for the 25-man roster, leaving the Braves down a player. Bonifacio was called up from Triple-A Gwinnett before the Braves were informed of their mistake. Bonifacio, released April 6 and re-signed to a minor league deal April 10, can't return to the big league roster until Saturday. With reliever Chris Withrow already headed to the minors, Atlanta had 24 players.
SUITING UP
Fowler wore pink shorts and a matching sports coat as part of Maddon's "minimalist zany suit" theme for their trip to Pittsburgh.
David Ross was asked where he got his American flag jacket, with stars on one side and stripes on the other. "The trash," he replied.
TRAINER'S ROOM
Braves: Another player will be called up before Monday's game.
Cubs: Bryant acknowledged that he normally tapes his ankles, but said, "I didn't do it the last three or four games because I was feeling good." Bryant learned his lesson. "Baseball gods are telling me to continue to tape my ankles," he said.
UP NEXT
Braves: Manager Fredi Gonzalez said they would likely call up RHP Mike Foltynewicz to start Monday night at the Mets. RHP Bartolo Colon (1-1, 3.42 ERA) pitches for New York.
Cubs: RHP Jason Hammel (3-0, 0.75) carries the NL's lowest ERA into Pittsburgh on Monday night for a matchup of the NL Central's top teams. RHP Gerrit Cole (2-2. 2.78) starts for the Pirates.