Steelers sign QB Michael Vick to 1-year deal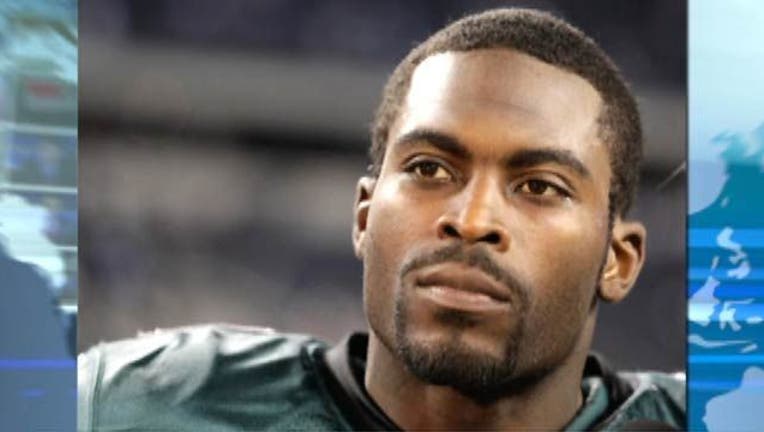 article
PITTSBURGH (AP) - Michael Vick needed a job. The Pittsburgh Steelers needed a backup quarterback.
One solid workout solved both problems.
The Steelers signed the four-time Pro Bowler to a one-year deal on Tuesday night, hopeful there's enough game left in the 35-year-old's still dangerous legs to provide the defending AFC North champions some insurance should something happen to Ben Roethlisberger.
"There's not a throw on the field he can't make from an arm strength standpoint," Pittsburgh coach Mike Tomlin said. "He's a very experienced guy at what he does at this point in his career and the mobility is still unique even at 35."
Vick spent 2014 with the New York Jets, engineering an upset over the Steelers on Nov. 9 by throwing for two touchdowns in a 20-13 victory, his lone triumph during an otherwise forgettable season. The Jets made no move to retain him and with backup Bruce Gradkowski on injured reserve after hurting his left (non-throwing) hand in last Sunday's preseason win over Green Bay, Pittsburgh didn't hesitate to reach out to Vick.
Tomlin said the situation isn't unlike what the Steelers went through in 2008 when Charlie Batch was injured during training camp. Pittsburgh brought in Byron Leftwich and Daunte Culpepper and put them through the paces at Latrobe High School before signing Leftwich, who ended up playing four seasons in two different stints with the team.
"(Leftwich) gave us several good years of service ... a guy that was a franchise quarterback who embraced the challenge here," Tomlin said. "I imagine Mike is of the same mindset."
Vick is more than six years removed a lengthy prison stay following his federal conviction for financing a dogfighting conspiracy. The arrest and subsequent downfall forced him out of the league in his prime, though he resurrected his career with Philadelphia, making the Pro Bowl in 2010 after throwing for 3,018 yards and 21 touchdowns. The last three years have been a steady decline and he was little more than a situational specialist last season for the Jets behind Geno Smith.
Still, his presence carries weight. Steelers running back Le'Veon Bell said he was "starstruck" when he ran into Vick before practice.
"He's a guy I idolized growing up," Bell said.
One who has made a concerted effort to become an advocate for animals even as the stigma of his crime persists, something that hasn't gone unnoticed by Pittsburgh's front office.
"Obviously we're sensitive to those potential things but we are going to do our due diligence," Tomlin said. "Rest assured that we've done that, but rest assured he's done a lot since he's gone through some of the things he's gone through and his track record at this point in that regard speaks for itself."
There is no chance of Vick being in the mix for the starting job so long as Roethlisberger - who hasn't missed a game in two years - remains healthy. Vick instead will get a chance to beat out Landry Jones for the No. 2 spot. Jones remains a project entering his third season, though Tomlin has stressed repeatedly that the "arrow is pointing up" in terms of Jones' development.
Vick, however, could be an intriguing option for an offense that ranked second in the league last year behind Roethlisberger, Bell and wide receiver Antonio Brown. He gave the Steelers an up-close look at what he could do during that odd victory in mid-November - a loss that nearly derailed Pittsburgh's momentum on its way to a division title - and there remains an intense respect for his erratic if singular talent.
Roethlisberger, an unabashed dog lover whose foundation provides support for K-9 units in the region, isn't concerned about Vick's past misdeeds becoming a factor.
"This is a locker room, and it's about football," he said. "And that's what matters most to me."
___
Online:
AP NFL website: www.pro32.ap.org and www.twitter.com/AP_NFL
Copyright 2015 The Associated Press. All rights reserved. This material may not be published, broadcast, rewritten or redistributed.