Thompson sets 3-point record, Warriors beat Bulls 149-124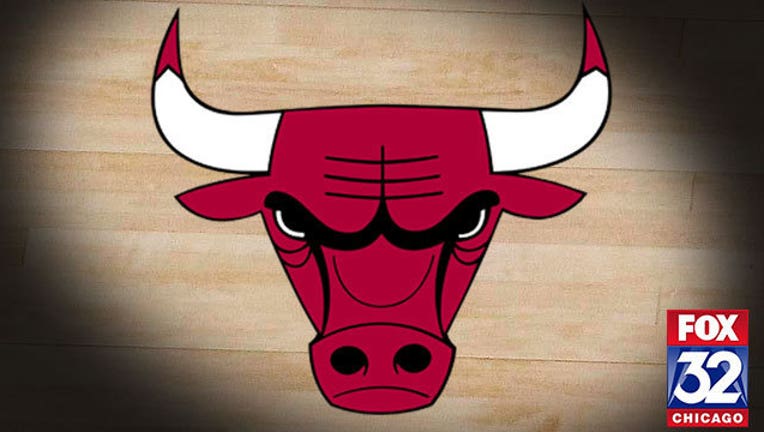 article
CHICAGO (AP) -- Klay Thompson popped to the wing off a screen from Stephen Curry, caught the pass from Kevin Durant and dribbled to his left before launching the record 3-pointer.
The ball swished through the net. He raised both arms, pumped his fist and got mobbed.
Thompson broke Curry's NBA record with 14 3-pointers and finished with 52 points to lead the Golden State Warriors to a 149-124 victory over the Chicago Bulls on Monday night.
Thompson set the mark when he nailed a 3 with just under five minutes remaining in the third quarter. He celebrated with teammates as they headed to the sideline for a timeout, with the Warriors leading 113-69. Curry hit 13 3-pointers in a win over New Orleans on Nov. 7, 2016.
"That's what I do this for is those moments that you share with your teammates," Thompson said. "That's why we play basketball. It's a collective effort. And I don't know if I would be able to break these records I have gotten in my past like tonight without the system I play in or the team I play with, the guys I play with."
Thompson hadn't scored more than 19 this season and made just 5 of 36 3-pointers in the Warriors' first seven games. But he broke out in a huge way, making 14 of 24 from beyond the arc. And he did it in just 26 minutes before sitting out the fourth quarter.  About the only thing that slowed down Thompson on Monday night was when he suffered a cut above his right eye that needed two stitches in the third quarter. He returned a few minutes later sporting a yellow headband.
The four-time All-Star guard hit 10 3's and scored 36 as Golden State built a 92-50 halftime lead. It was the second-highest scoring half ever by an NBA team. Phoenix had 107 in the first half of a 173-143 victory over Denver in 1990.
The Warriors also set an NBA record for 3-pointers in a half with 17 through the first two quarters.
"This is what it's been like," coach Steve Kerr said. "I can't even tell you how lucky I am and how I feel every night watching these guys, how unselfish they are."
Curry scored 23. Kevin Durant had 14 points and eight assists. And Chicago product Alfonzo McKinnie added 19 points and 10 rebounds as the two-time defending NBA champions improved to 7-1.
Zach LaVine and Antonio Blakeney led the Bulls with 21 points, and Wendell Carter Jr. scored 18.
 
Chicago probably would have been overmatched even at full strength. But with Lauri Markkanen, Kris Dunn, Bobby Portis and Denzel Valentine all out with injuries, this one got ugly in a hurry because of Thompson.
"He was due for a game like this," LaVine said. "He saw one go in, and his eyes got as big as the basketball. It's tough after that, because they're looking for him. He's running off of screens, and you can't touch him anyway. It's tough."
Thompson nailed his first three 3-pointers and made six while scoring 22 in the first quarter.
By the time the second half rolled around, the Warriors were determined to see him set the mark. And it seemed teammates were doing all they could to assist on the record shot.
Durant was glad it was him.
"The most important thing was I passed it to him on his 14th," he said. "And I also passed it to Steph on his 13th. ... They wouldn't have made those shots without me."
Actually, Draymond Green had the assist on Curry's record 13th 3 against New Orleans two years ago. Either way, this was quite a night.
"It's the best feeling in basketball or one of the best feelings in basketball when you touch the ball and feel like it's going in every time," Thompson said.
TIP-INS
Warriors: G Shaun Livingston missed his second consecutive game because of a sore right foot. He also missed two in a row last week because of a bruised left knee. ... McKinnie hit 4 of 6 3-pointers in his second NBA game in his hometown. As a rookie with Toronto last season, he played about five minutes in a game at Chicago.
Bulls: Former Bulls C Joakim Noah got a standing ovation when he was shown on the video board late in the first half. He was waived by the New York Knicks with two years and $37.8 million remaining on his contract on Oct. 13.
UP NEXT
Warriors: Host New Orleans on Wednesday.
Bulls: Host Denver on Wednesday.