Utley triples, scores on wild pitch; Dodgers beat Cubs 6-5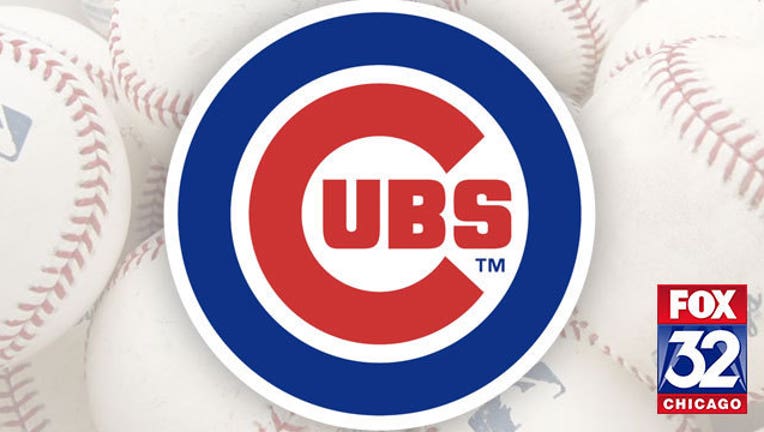 article
GLENDALE, Ariz. (AP) — Chase Utley tripled and scored on the first of two wild pitches from Cubs starter Trevor Cahill and the Los Angeles Dodgers beat Chicago 6-5 in a split-squad game on Saturday night.
Utley got to third on a shot to deep left field in the second inning and scored when Cahill lost control of a pitch to Cody Bellinger.
Austin Barnes, who walked, moved to third on the wild pitch. He then scored when Cahill threw another wild one, this time to Charlie Culberson.
Barnes also homered, a solo shot over left field in the fifth.
Cahill gave up two hits and struck out two over three innings.
Dodger starter Brandon Beachy worked three scoreless innings, giving up two hits and striking out one.
"Brandon threw the ball well," Dodgers manager Dave Roberts said. "It seems like every time, from every bullpen to every game, he continues to get better.
"His pitches were sharp. The ball was coming out well. Again, it was just another positive outing for Brandon."
STARTING TIME
Cubs: Cahill worked three innings. He gave up two hits. In addition to Utley's triple, he allowed a single to Micah Johnson in the third. He also struck out two.
Dodgers: Beachy echoed Roberts' opinion about his three innings, but he has no idea about whether the good outing improved his chances at landing a spot in an unsettled starting rotation.
"I ignore that," Beachy said. "I just go out, pitch and try to get better. I think I was better than I was five day ago. I need to be considerably better five days from now."
A LOOK OF RELIEF
Roberts was relieved to get MRI results Saturday that showed rookie shortstop Corey Seager has only a sprain to his left knee and will be sidelined for one to two weeks.
"The relief is high," Roberts said. "You don't want to paint a bad picture. But after getting the results, we're excited. He'll have to lay low for a week or two. But, I guess, that's the best case scenario."
If Seager is sidelined for two weeks, he'll have only about a week to get ready for opening day, which is April 4 at San Diego.
"That's pushing it," Roberts said. "It's not ideal. You can get your bats on the minor-league side. But, obviously, you've got to get your body back into playing shape."
TRAINER'S ROOM
Cubs: C/OF Kyle Schwarber sat out Friday and Saturday with a sore left knee. He tweaked it making a play in the outfield Thursday in a 10-8 loss to Seattle. He's expected to play Sunday against Oakland.
Dodgers: LHP Alex Wood was scratched from his a second spring start against Seattle on Saturday because of tightness in his left forearm. Wood is contending for a spot in the starting rotation and said the injury wasn't serious.
"I would describe this as being overly cautious," he said. "If it was in season, this wouldn't be a conversation. I'm not concerned." ... INF Alex Guerrero was a late scratch at designated hitter Saturday. He hasn't played since March 4 because of a sore left knee.
UP NEXT
Cubs: Chicago plays at the A's spring home in Mesa on Sunday with RHP Kyle Hendricks scheduled for his second start against Oakland RHP Jesse Hahn.
Dodgers: Los Angeles faces the Rockies in Scottsdale with LHP Clayton Kershaw set for his third spring start against Colorado RHP Jordan Lyles.