Vucevic scores 24 as Magic overwhelm Bulls, 102-89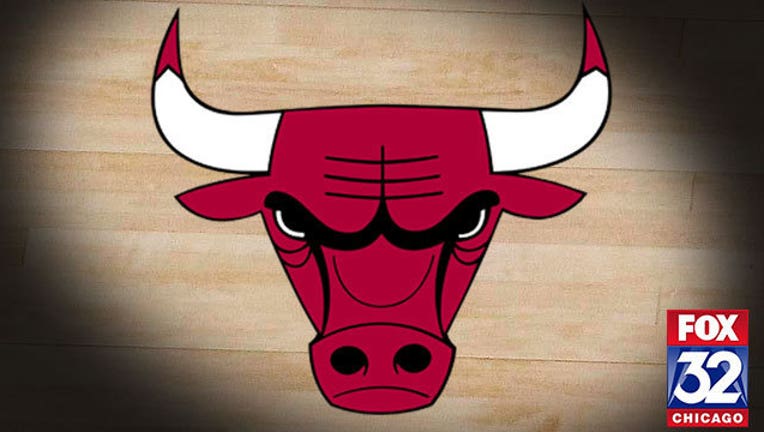 article
ORLANDO, Fla. (AP) — The Magic used a strong defensive effort and a big game from rookie Mario Hezonja to get a relatively easy win over the Chicago Bulls.
Nikola Vucevic scored 24 points, Hezonja added a career-high 21, and Orlando beat Chicago 102-89 on Wednesday night.
The Magic coasted through the second half with leads as big as 22 points. Victor Oladipo had 17 points and Aaron Gordon added 13 points and 13 rebounds.
Orlando led 60-50 at halftime and never saw the advantage go under double digits the entire second half.
"This was definitely a step forward," Magic coach Scott Skiles said. "I felt like our energy at the defensive end of the floor was good.
"And Mario had a lot of pop in his step. I thought it was overall his best defensive game. He did a nice job chasing people."
Hezonja, the fifth pick in last summer's NBA draft, has started three straight games in place of the injured Evan Fournier. Hezonja had 10 points in the first eight minutes of the game, hitting four of five shots, including a 3-pointer. He was matched up against Bulls forward Mike Dunleavy, who had only eight points on 3-for-9 shooting.
"It was good obviously because we got the win, but I'm never happy with myself individually," Hezonja said. "I made some mistakes in the first half, but we came up with more energy in the second half."
Chicago never matched the Magic's energy at any point in the game. The Bulls, coming off a lethargic effort in a 129-111 loss to Miami the night before, were down by 14 just 10 minutes into the game and never made a serious run at the lead the rest of the game.
"It's frustrating because we dig ourselves a hole again coming out of the gate," Chicago coach Fred Hoiberg said. "It's a trend that must stop if you want to make any kind of push. They scored at will on us, especially on the fast break. Those are baskets that breed confidence.
"We've got 22 games left to figure this out."
Derrick Rose led Chicago with 16 points, all in the first half. Pau Gasol had 12 points and Doug McDermott was the only other Bulls player in double figures with 11. Chicago has lost four straight games and dropped to ninth in the Eastern Conference standings.
"There are no excuses," Rose said. "The season is not over. We still have a shot to be in the playoffs. This is foreign ground to a lot of us. We've got to find ways to make it up."
Both teams were on the second game of back-to-backs and it looked it. Orlando hit only 40.2 percent, while Chicago shot just 38.4 percent from the field.
The Magic took a 17-point lead into the fourth quarter and were never seriously challenged. Rose and Gasol didn't play in the final period and the closest the Bulls' reserves could get was 90-74 with 8:14 left in the game.
The Magic hit five of six shots to start the third quarter, including a 3-pointer by Hezonja that helped Orlando take a 74-54 lead. Payton and Oladipo pushed the pace against the Bulls' lackadaisical defense and the quick tempo provided plenty of open shots in the 15- to 18-foot range.
The Bulls' offense also stayed on the perimeter, but without much success. Rose was 0 for 4 and Chicago hit only seven of 24 shots (29.1 percent). The Bulls had only one basket the final three minutes and trailed 84-67 going into the final period.
BULLS FRUSTRATION SHOWING
Chicago's fourth straight loss left players wondering what is happening to this season.
"Honestly, we have a lot of holes everywhere," Dunleavy said. "It's kind of just across the board. As this thing goes and we continue to struggle, we are not losing too much ground amazingly in the playoff race We just have to hang in there."
Rose added: "First off, we have to find out what's the problem? Is it defense? Is it communication? That is something we are trying to figure out."
TIP-INS
Bulls: Aaron Brooks was ejected with 6:31 left in the game after receiving two technical fouls for arguing. ... F Taj Gibson (hamstring) missed his first game this season. ... G Jimmy Butler (knee) could rejoin the Bulls for practice Friday, but is not expected to play for another 10 to 12 days. ... Chicago has given up 102 or more points in 15 straight games.
Magic: F Evan Fournier missed his third straight game with a sore wrist. ... Elfrid Payton tied his season high with 12 assists. ... Orlando is allowing opponents to shoot 47.8 percent and average 107.1 points in the last 27 games. ... Vucevic made his second 3-pointer this season, just beating the shot clock at the 7:09 mark of the first quarter.
UP NEXT
Bulls: Host Houston on Saturday
Magic: Host Phoenix on Friday