WATCH: Coach Q surprises senior citizens with pick-up hockey game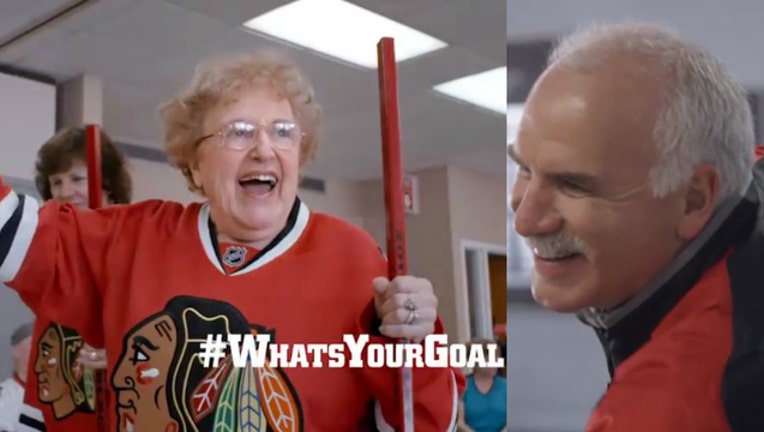 article
CHICAGO (FOX 32 News) - Chicago Blackhawks head coach Joel Quenneville has made a group of senior citizens extremely happy.
The Blackhawks have a #WhatsYourGoal campaign in which they make dreams come true, such as Goalie Corey Crawford babysitting for a day. And now, Coach Q has visited the Centennial Activity Center to not only let the seniors experience a Blackhawks game, but to actually play in one.
For the pick-up game, Coach Q brought in assistant coaches Mike Kitchen and Kevin Dineen, as well as play-by-play announced Pat Foley, and of course, national anthem singer Jim Cornelison, among others.