'We'll be standing together': Broncos announce end of anthem demonstrations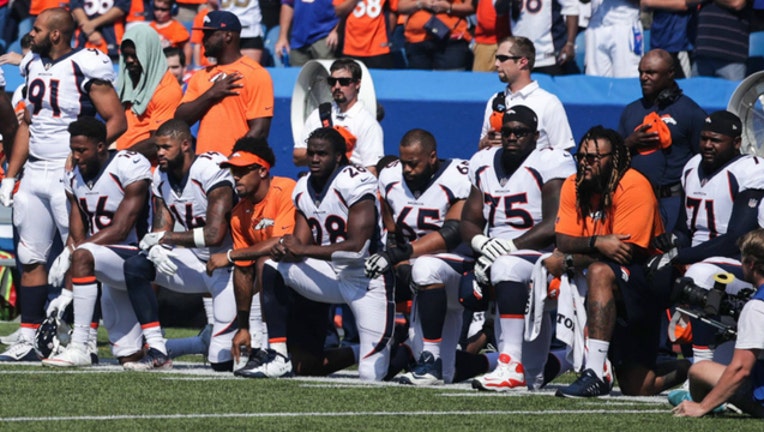 article
FOX NEWS - The NFL's Denver Broncos announced that they will stand together on Sunday in respect to the national anthem, the country and its veterans.
In a joint statement, the 52-member squad said their actions last week were "in no way a protest of the military, the flag or those who keep us safe."
The statement comes a few days after Broncos executive John Elway - who led the team to a Superbowl victory as its quarterback in 1997 - said he believes in standing for the anthem.
"Take the politics out of football," Elway said.
The team's statement also explained their demonstrations from the past week:
"Last week, members of our team joined their brothers around the NFL in a powerful display of unity. As controversial as it appeared, we needed to show our collective strength and resolve," the Broncos said.
The team said its locker room is very diverse, but that being members of the same squad unite them as a team.
"No matter how divisive some comments and issues can be, nothing should get in the way of that," the team said, appearing to reference President Trump's comments in Alabama last week.
Outside linebacker Von Miller, who helped lead the team's demonstrations last week, said after that game that Trump "assaulted" their freedom of speech, and that "we had to do something."