White Sox get thumped by Orioles to end 6-game streak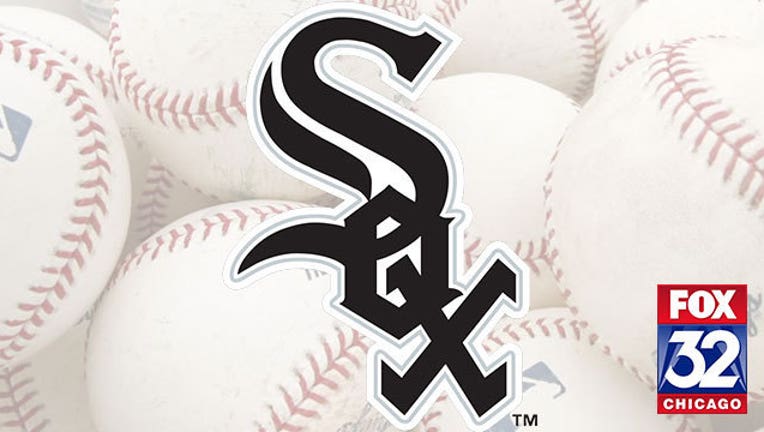 article
BALTIMORE (AP) - The Chicago White Sox had their six-game winning streak ended by one big Baltimore swing after another.
Manny Machado had a grand slam and a career-high five RBIs, leading the Orioles over the White Sox 10-2 on Thursday night.
"They swung the bats," Chicago manager Robin Ventura said. "They got some thunder and it showed tonight. If you live in the middle of the plate, they are going to hammer it."
Chris Davis and Mark Trumbo hit consecutive third-inning homers for the Orioles, whose 8-1 record at Camden Yards is the best home mark in the major leagues.
Machado stopped an 0-for-17 slide with an RBI double in a four-run third inning against John Danks (0-4) and homered in the sixth off Jake Petricka. Machado is batting .333 with a team-high seven homers.
"I was going up there, being aggressive, keeping my same approach," Machado said. "I don't know what he was going to try to do, but I was trying to do some damage there. He left the pitch up, and I took advantage of it. I was just being myself."
Danks gave up six runs and nine hits in six-plus innings. He has lost seven straight starts dating to Sept. 14.
"I certainly need to be better," Danks said. "I'll be ready to go. I'll work hard. I'm not going to pout or anything. I never have and never will. I guess it's part of it. It's not easy."
Mychal Givens (2-0) pitched 1 1/3 scoreless innings to win in relief of Tyler Wilson, who allowed two runs and four hits in 4 2/3 innings.
Baltimore had scored just five runs in its previous four games, but the Orioles' offense woke up against Chicago, which has the best record in the AL at 16-7.
After Todd Frazier's two-run homer in the first, Adam Jones hit an RBI double in the bottom half. Baltimore burst ahead 5-2 in the third on Machado's double, Davis' two-run homer and Trumbo's solo shot.
Before Machado's slam, which landed in the Orioles' bullpen, second baseman Brett Lawrie could not handle a sharp grounder by Nolan Reimold, an error that allowed J.J. Hardy to score from second.
"Unfortunately you're not going to win them all, unfortunately," Chicago shortstop Jimmy Rollins said. "It doesn't matter how you lose, you never want to do it. They came up with some big hits tonight. Real big hits. They had a chance to put us away and they did."
SAD NOTE
White Sox closer David Robertson was placed on the bereavement list prior to the game because of the death of his father-in-law and will miss at least three games. Robertson leads the AL with eight saves.
POUNDED
The White Sox entered the game leading the majors with a 2.24 ERA. However, Chicago's pitchers allowed 10 runs on 15 hits_both season highs.
TRAINER'S ROOM
Orioles: RHP Yovani Gallardo (right shoulder tendinitis) has been performing rotator cuff exercises without any pain. "We'll go as fast as we can but as slow as we need to," manager Buck Showalter said. ... OF Jimmy Paredes (left wrist sprain) has gone 1 for 7 in two injury rehabilitation assignments for Double-A Bowie.
UP NEXT
White Sox: LHP Carlos Rodon (1-2) will make his fifth start on Friday. He pitched a scoreless inning in his only other appearance at Camden Yards on April 29 last year.
Orioles: RHP Mike Wright (1-2) has a 6.23 ERA in three starts and 17 1/3 innings this season.