White Sox SS Anderson out 2 to 4 weeks with knee sprain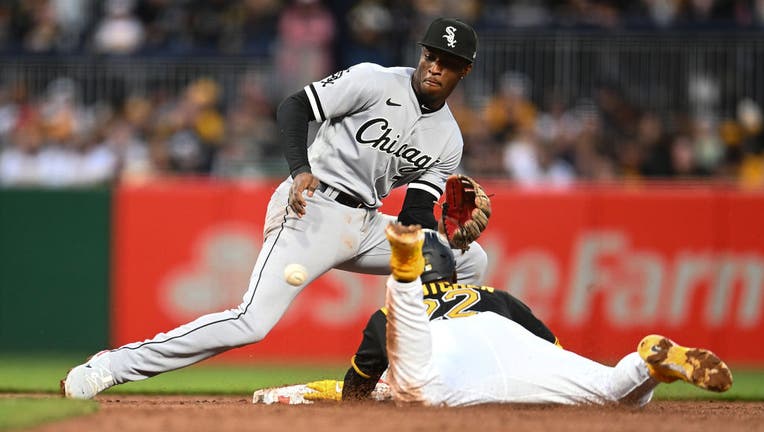 article
MINNEAPOLIS - Chicago White Sox shortstop Tim Anderson will miss two to four weeks with a sprained left knee.
Anderson got hurt when he collided with Twins baserunner Matt Wallner during Monday's 4-3 victory at Minnesota. The White Sox recalled infielder Lenyn Sosa from Triple-A Charlotte to take his place.
"So frustrating," Anderson said before Tuesday's game in Minnesota. "You do everything right to try to prevent an injury. Just something I can't control. So, I just got to roll with it."
Anderson went to cover third base on a potential double-play ball in the fourth inning that was fielded by third baseman Hanser Alberto, who hesitated before throwing to second for a forceout. Elvis Andrus then threw to Anderson to try to get Wallner, who slid into Anderson's legs on his way to the base.
"The good thing about Timmy is historically he's a fast healer," Chicago manager Pedro Grifol said. "I'm looking forward to this being no different, healing quicker than most or quicker than normal. The other thing is that it's early in the season. It wasn't that it was something that his preparation caused this, it was just a baseball play, a fluke play, it doesn't happen often."
The 29-year-old Anderson, a two-time All-Star, is batting .298 with five doubles, four RBIs, five stolen bases and nine runs in 11 games this season.
The 23-year-old Sosa made his big league debut last year, batting .114 (4 for 35) in 11 games.
Elvis Andrus will move to shortstop from second base, and Grifol said he would mix up the options at second. Romy González is playing second on Tuesday. Sosa and Alberto also could see time at the position.
Grifol also said third baseman Yoán Moncada would miss the entire three-game series in Minnesota as he deals with back trouble. The issue is similar to what Moncada dealt with during spring training.
"I'm glad that we took care of this," Grifol said of Moncada. "The idea behind it was to take care of it now and just get him completely healthy moving forward. That's what we feel like we've accomplished."
Grifol said Moncada and Eloy Jiménez, who is on the 10-day injured list with a hamstring injury, could return for this weekend's series at home against Baltimore. Jiménez has taken pregame batting practice and run the bases with the team in Minnesota.