White Sox to cut left-hander John Danks after 10 years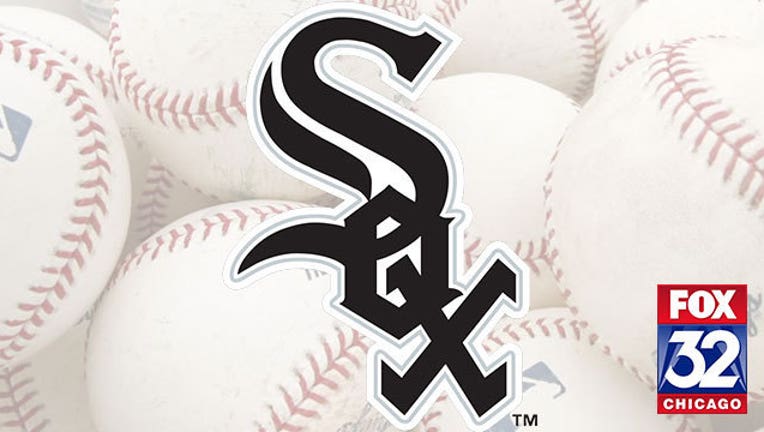 article
CHICAGO (AP) - Sitting on top of the American League, the Chicago White Sox are going to try a new plan for one of their biggest problems.
Left-hander John Danks is out after a 10-year run in Chicago, and Erik Johnson will be promoted on Thursday to start against the Boston Red Sox. Looking to build on their surprising 19-8 start, the White Sox decided they had to cut Danks and search for a more reliable option at the back end of their rotation.
"This is about putting us in the best position to win ballgames going forward," general manager Rick Hahn said. "We feel we have a pretty special thing going on in this clubhouse right now."
Danks broke into the majors with Chicago in 2007 and pitched in some big games for the White Sox, including eight innings of two-hit ball in a 1-0 victory over Minnesota that lifted his team to the 2008 AL Central title. But he hasn't been the same since he had shoulder surgery in 2012.
The 31-year-old Danks went 7-15 with a 4.71 ERA in 30 starts last season, and then was hit hard while dropping his first four outings this year. Hahn said he talked to Danks about some different options, but neither side felt good about the bullpen and the veteran decided he didn't want to go to the minors.
"It's never easy to make a move like this when you have as much respect for the player involved as we all do for Johnny," Hahn said before Tuesday night's 4-1 victory against Boston.
"He's been a tremendous teammate for everyone in that locker room this year and throughout his entire White Sox career, and obviously an extremely hard worker who battled back from a very difficult injury to rehab from."
It's also a costly move for owner Jerry Reinsdorf, who was involved in the decision, according to Hahn.
The White Sox are responsible for the remaining portion of Danks' $14.25 million salary this year, a little more than $11.7 million when he is designated for assignment on Thursday. If Danks signs a major league contract with another club, the amount owed by the White Sox would be reduced by a prorated share of $507,500 minimum.
While Danks struggled on the field, he was highly regarded among his teammates, serving as a mentor to fellow left-handers Chris Sale and Carlos Rodon, two of Chicago's top starters. Danks went 79-104 with a 4.38 ERA in 247 games with the White Sox, recording double-digit wins in four different seasons.
"Obviously, he wasn't doing too well but if you walked into this clubhouse you could never tell," Rodon said. "Just a great influence on everyone in this clubhouse and a great clubhouse guy. Sad to see him leave."
Johnson, 26, gets the first chance to replace Danks in the rotation. The 6-foot-3 right-hander went 3-1 with a 3.34 ERA in six starts with the White Sox last year. He was promoted for a couple days last month and then returned to the minors without appearing in a game.
But Hahn described the fifth slot in the rotation as a fluid situation. He mentioned Miguel Gonzalez and Jacob Turner as two other options, and sounded as if the team would monitor Tim Lincecum's showcase in Arizona on Friday.
"Will we have someone there? We got scouts everywhere," Hahn said.
___
Jay Cohen can be reached at http://www.twitter.com/jcohenap