White Sox win 6th straight, blank Blue Jays 4-0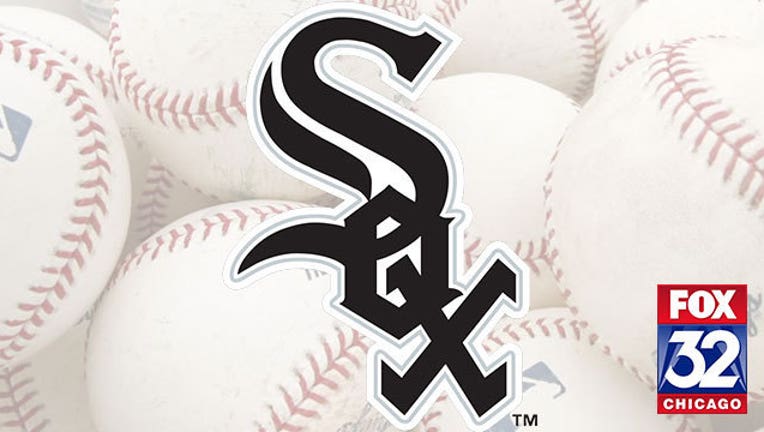 article
TORONTO (AP) - A rare triple by Dioner Navarro gave the Chicago White Sox something even more uncommon: a series sweep in Toronto.
Navarro hit a go-ahead, two-run triple in the seventh inning, and the White Sox beat the Blue Jays 4-0 Wednesday night for their sixth straight win.
Chicago earned its first sweep in Toronto since May, 2005.
Jose Quintana (3-1) struck out a season-high 10 in six innings for Chicago, which at 16-6 is 10 games above .500 for the first time since Sept. 25, 2012.
"We've got a great team here and I think we've got a great shot at doing great things," Navarro said.
Quintana allowed five hits and walked three, improving to 4-0 with a 0.68 ERA in four starts at Toronto. He has won consecutive starts and lowered his ERA to 1.47, passing teammate Chris Sale for fourth-best in the AL.
"Every time he got in a tough spot, he got a little more on it," manager Robin Ventura said.
Navarro called Quintana's performance "unbelievable."
"He was throwing a lot of strikes," Navarro said. "He was getting ahead of hitters with all of his pitches, fastballs, breaking balls, everything."
Zach Duke, Nate Jones and David Robertson pitched an inning each, finishing Chicago's major league-leading fifth shutout.
Marco Estrada (1-2) gave up one hit through six innings but was knocked out in the seventh. Estrada allowed three runs and three hits in 6 2/3 innings and is winless in three starts.
Chicago's three-game sweep was the first by a visitor at Toronto since the Los Angeles Angels from Sept. 10-12, 2013. Shut out for the first time this season. Toronto has lost six of eight.
Todd Frazier singled to begin the seventh, and Melky Cabrera hit into a forceout. Brett Lawrie walked, Avisail Garcia struck out and Navarro got his fifth career triple, a drive off the wall in right-center.
"I knew in that situation I needed to make something happen," Navarro said. "I was fortunate enough to get a chanegup in the strike zone and put some good wood on it."
It was Navarro's first triple since Sept. 27, 2012.
"I filled up that zero," he said. "I always try to fill up a zero every year. I got the triple already. The next stat is a stolen base."
Estrada, who worked almost exclusively with Navarro when the two were teammates last season, gave his former catcher credit for hitting a good pitch.
"There's nothing else I could have done," Estrada said. "I put the ball exactly where I wanted."
Jesse Chavez relieved, and Austin Jackson tripled. During the next at bat, plate umpire John Tumpane ejected Blue Jays manager John Gibbons for arguing. It was the first ejection of the season for Gibbons, who came out and continued arguing with Tumpane and crew chief Dan Iassogna.
Estrada, who was seen rubbing his shoulder in the dugout between innings, acknowledged feeling some soreness.
"It didn't feel very good, but, you know, I don't want to talk about it," Estrada said.
BETTER LATE THAN NEVER
The White Sox have scored 23 runs in the seventh, more than any other inning. In all, 43 of their 82 runs have come after the sixth inning, more than any other AL team. Chicago has scored 23 runs from the seventh inning onward during their current winning streak.
TRAINER'S ROOM
Blue Jays: C Russell Martin returned to the lineup after missing the previous three games due to neck spasms. ... Donaldson returned to third base after starting at DH the previous two days.
UP NEXT
White Sox: LHP John Danks (0-3, 6.23) is to start the opener of a four-game series at Baltimore on Thursday. His opponent will be RHP Tyler Wilson (1-0, 2.77). Danks last pitched April 21 against the Angels.
Blue Jays: Toronto is off for the first time in 17 days before opening a three-game series at Tampa Bay on Friday. RHP Aaron Sanchez (1-1, 3.33) is slated to pitch against LHP Drew Smyly (1-2, 2.51). Sanchez allowed six runs in his last start, three more than he gave up in his three previous starts combined.