Who's the greatest NFL team? New film offers up an option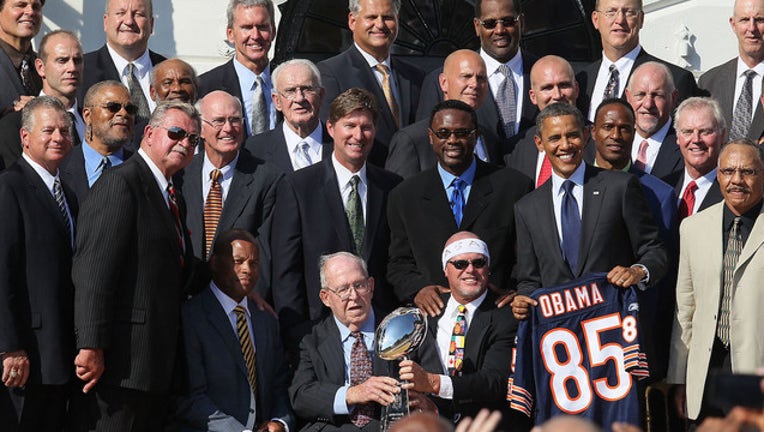 article
(Associated Press) - Argue all you want about which is the best team in NFL annals. A new documentary is offering up one option: the 1985 Chicago Bears.
The Pro Football Hall of Fame will premiere "85: The Greatest Team in Football History" on Jan. 3. It will then hit theaters nationwide on Jan. 29.
The documentary focuses on the dominant Super Bowl 20 championship team coached by Mike Ditka, and including a cast of characters as colorful as the coach.
Dan Hampton and Jim McMahon, two stars from that team that went 15-1 and shut out the Rams and Giants in the NFC playoffs before beating the Patriots 46-10 in the Super Bowl, will attend the premiere at the Canton shrine. Afterward, actor Matt Walsh, who narrated the film, will lead a panel discussion with the Bears players, documentary director Scott Prestin, and Hall of Fame executive director and noted historian Joe Horrigan.
The documentary includes interviews with members of the '85 team, including Hall of Famers Mike Singletary, Hampton and Ditka, plus McMahon, Steve McMichael, Willie Gault, and Otis Wilson, who co-produced the film. Famous Chicagoans such as former President Barack Obama, the Rev. Jesse Jackson, actor Bill Murray, and sports commentators Michael Wilbon and Chris Myers offer their perspectives.
Profiled are such players as Hall of Famer Walter Payton, McMahon, William "The Refrigerator" Perry and Ditka.