Wood's hat trick helps Devils' rally to beat Blackhawks, 7-5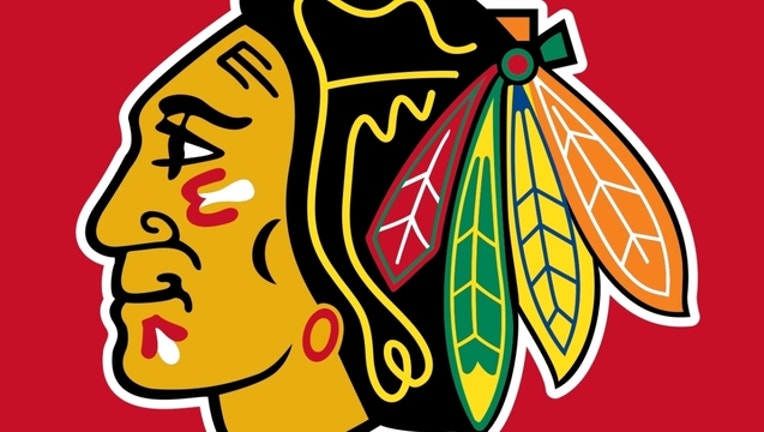 CHICAGO (AP) -- After a slow start, the New Jersey Devils and Miles Wood blitzed their way back against the Chicago Blackhawks.
Wood had three goals for his first career hat trick and added an assist to help New Jersey rally for a wild 7-5 win over Chicago on Sunday night.
Nico Hischier had a goal and two assists, and Taylor Hall had a goal and an assist to give him 400 points in the NHL. Andy Greene and Brian Gibbons also scored for the Metropolitan Division-leading Devils, who won their second straight after a four-game skid (0-2-2). Keith Kinkaid stopped 39 shots.
With New Jersey trailing 4-1, Wood scored his second goal of the game late in the first period to start a run of five straight Devils goals. Wood came in with three goals and two assists in his first 15 games and nearly matched that in one game.
"It certainly felt good," Wood said. "We came out a little flat as a group but we responded there in the second and third. ... We knew it was a bad first period. We got in (the locker room) after that and said, `Let's regroup here and start scoring some goals."'
As bad the Devils were early, coach John Hynes was delighted with the way his team responded.
"That was probably the most adversity we've had in a game this year," Hynes said. "Down 4-1, pretty much being outcompeted and outplayed. It speaks to the character of our leaders and the guys on the team."
Defenseman Jan Rutta had a goal and two assists, Patrick Kane had a goal and an assist for Chicago. Artem Anisimov, Tanner Kero and rookie Alex DeBrincat also scored for the Blackhawks, who have lost three of four.
Corey Crawford took the loss, allowing six goals on 25 shots before being replaced by Anton Forsberg to start the third period. Forsberg stopped 12 of the 13 shots he faced.
Crawford has been solid for the inconsistent Blackhawks this season. In this one, neither the goalie of the team in front of him was especially sharp after the first period.
"It was a struggle right from the start," Crawford said. "I just couldn't find a way to make a save."
Anisimov was credited with his sixth goal on a deflection of Rutta's shot from the blue line just 41 seconds in to open the scoring. Wood scored from the doorstep on the power-play 2:59 later to tie it.
Chicago temporarily took charge with three goals in a 3:20 span late in the period.
DeBrincat scored with 6:19 left during a 4-on-4, converting a pass from Nick Schmaltz with a one-timer from the slot. It gave the 19-year-old DeBrincat three goals in two games and five in his last six.
Rutta's power-play goal, on a screened shot from the blue line, made it 3-1 with 3:21 to go in the period. Kero scored on a backhander from the slot 22 seconds later.
Wood started New Jersey's comeback with 2:23 left in the period on a shot from the left circle, cutting it to 4-2.
Then New Jersey took over as Chicago fell apart.
"It was a big second goal for them," Blackhawks coach Joel Quenneville said.  "The variance from the first to second was from exactly how you want to play to exactly how you can't play."
Greene slipped in alone and stuffed in a goal 3:07 into the second to trim it to 4-3. Hischier picked up a loose puck in the slot and tied it just under 4 minutes later on a shot that trickled in off Crawford's right arm.
Hall got behind Rutta, cut to the net and slipped a shot between Crawford's pads at 12:15 to give the Devils their first lead at 5-4. Gibbons, left open in the slot, beat Crawford with a high shot with 2:55 left in the second to make it 6-4.
Kane fired in a power-play goal from the right circle with 2.7 seconds left in the period to make it 6-5.
But Wood completed his hat trick and made it 7-5 at 2:21 of the third when he corralled Jesper Bratt's shot from the right point and stuffed a shot under Forsberg.
NOTES: Devils D Mirco Mueller left the game 1:29 in after taking a hard hit along the boards by John Hayden. Hynes said Mueller sustained and upper-body and would see a doctor on Monday. ...  Before the game Hynes said F Travis Zajac (torn pectoral muscle) could rejoin the team when New Jersey's four-game trip continues in Toronto on Thursday and make his season debut this week. ... Chicago F Ryan Hartman was a healthy scratchy for the first time this season. He has just one goal and point in his last 10 games. ... Al Secord, a rugged left wing who scored 54 goals for the Blackhawks in 1982-83, suited up and joined the team on the ice for the national anthem as part of the team's One More Shift program.
UP NEXT
Devils: At Toronto on Thursday night in second of four-game trip.
Blackhawks: Host the New York Rangers on Wednesday night.