FOX Furry Friend of the Week: Adoptable cat Oscar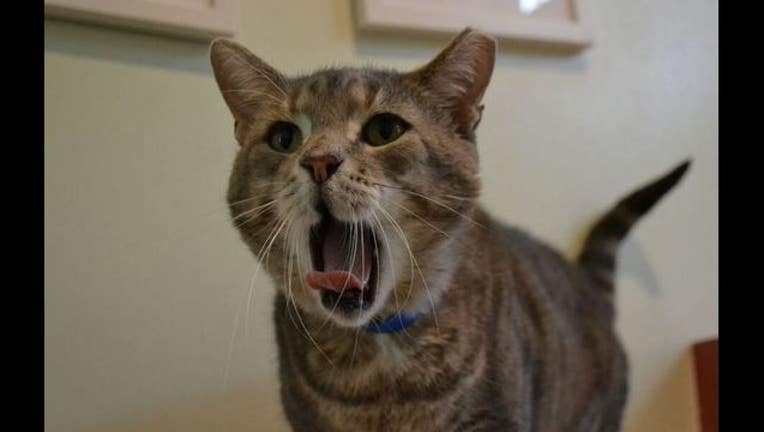 article
CHICAGO (FOX 32 News) - FOX 32 News has teamed up with no-kill shelter PAWS Chicago to bring you an adoptable pet each week. This week, we're featuring an adoptable cat named Oscar. 
Oscar is a handsome 10-year-old gentleman who is looking for a special home. Being the senior cat that he is, Oscar is very laid back, sweet, and affectionate. Due to his age, Oscar no longer has any teeth, which makes his tongue hang out just a little. He spent some time in a foster home where his family reported that he was a perfect houseguest!
He would greet them at the door and spend the evenings sitting on their laps. Oscar shows his affectionate approval and trust by flopping on his back at your feet. Oscar is Feline Immunodeficiency Virus positive, which means the virus depresses his immune system but many FIV+ cats live long and healthy lives without signs of infection.
However, this means he needs to be the only cat in the house or have another FIV+ feline companion. Will you take a chance on giving affectionate and adorable Oscar and give him the loving life he deserves?
You can meet Oscar and the other animals in need of forever homes at the PAWS Chicago Adoption & Humane Center in the Lincoln Park neighborhood.