Furry Friend of the Week: Adoptable cat Pierre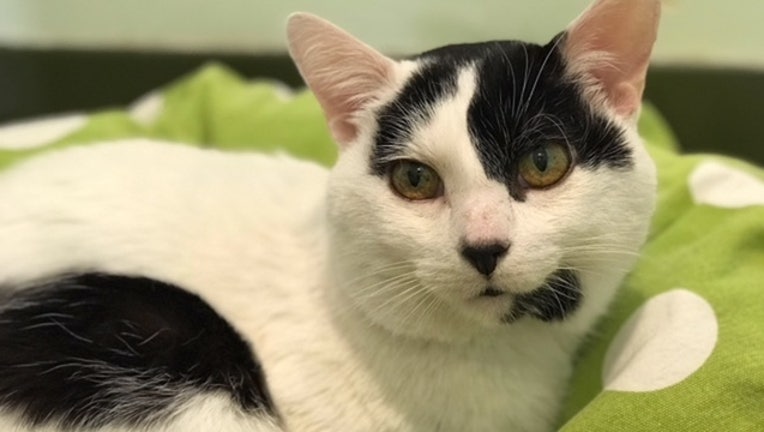 CHICAGO (FOX 32 News) - FOX 32 News has teamed up with no-kill shelter PAWS Chicago to bring you an adoptable pet each week. This week we're featuring Pierre, a mature gentleman who would love to find a quiet, relaxing home where he can spend his golden years.
 
Pierre, 14, loves to sit on laps and snuggle with his human companions. His favorite activities include lounging and playing with wand toys, and using his scratching post. 
Poor Pierre has been patiently waiting for a home to call his own and is PAWS Chicago's longest-term shelter guest. Pierre has been diagnosed with diabetes and requires insulin injections twice daily after mealtime. But don't let his special needs scare you away, Pierre loves to eat and he takes his shots very well!
 
Although he may be a bit older, Pierre is a laid-back, total sweetheart who has tons of love to give. Being around other animals can be stressful for him, so he'd prefer to be the only pet in his forever home. As long as he can hang out and snuggle with his human family members, he's be a happy guy.
 
PAWS Chicago is committed to finding the perfect home for every animal in their adoption program. If you adopt Pierre, not only will you get a lifetime of love, you will also receive a year of free cat food and free 30-day supply of existing medications. Learn more at PawsChicago.org or by calling 773-935-PAWS.