$11.2B Illinois road plan focuses on maintenance and repair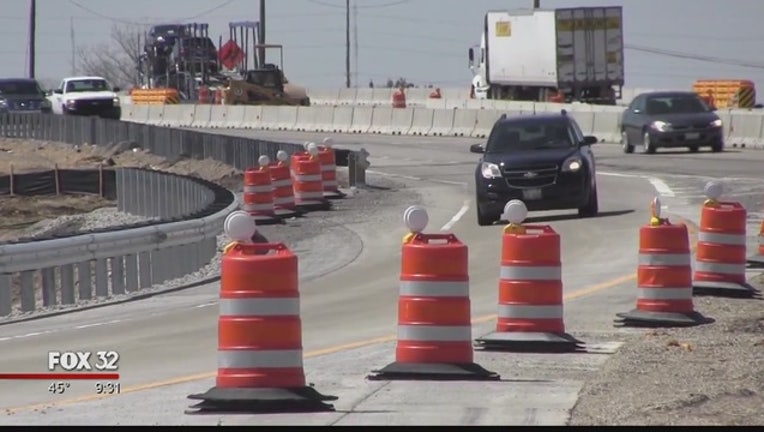 article
SPRINGFIELD, Ill. (AP) - Gov. Bruce Rauner's administration announced Thursday it would increase spending on road and bridge repairs by nearly $3 billion during the next six years, but the state's transportation secretary said the state still won't get ahead of deteriorating roads.
The Illinois Department of Transportation released a plan it says spends $11.2 billion through 2022 on roads and bridges, a $2.8 billion increase from what was planned at this time last year.
Despite a rosier picture than anticipated, Transportation Secretary Randy Blankenhorn warned that new sources of funding have to be found to keep pace with crumbling highways.
"Our latest multiyear highway program is more promising than a year ago, but we still have our work cut out for us," Blankenhorn said in a statement. "Revenue projections for transportation do not meet the needs of the state and the condition of our system will continue to deteriorate."
For the first time, the Transportation Department did not include its plans for railroads, mass transit and airports — typically part of the multiyear package. Those will be released later this year.
A focus on maintenance and repair will not help the state gain any ground. Blankenhorn reported that 79 percent of highways and 92 percent of bridges are currently considered to be in "acceptable" condition, meaning they can meet traffic demands for the foreseeable future. The term is not meant to identify an unsafe road or bridge.
"You can still drive across roads and bridges that are unacceptable," department spokesman Guy Tridgell said. "Any roads or bridges that are deemed unsafe through our regular inspection processes are either closed or weight restrictions are imposed."
Even after six years of investment, Blankenhorn said only 61 percent of highways and 86 percent of bridges would be considered "acceptable."
In May 2015, the agency announced an $8.4 billion highway-and-bridge plan. It said Thursday it has enough revenue to spend nearly $3 billion more, but did not fully explain where that money would come from.
Part of it will come from increased federal transportation aid that was approved last year. Blankenhorn announced Illinois would get a boost of $134 million a year for the life of the Illinois plan.
Officials also indicated that a more favorable agreement with the union employing its highway builders would funnel up to $65 million more a year toward construction.
The federal boost amounts to $800 million more; $390 million would be realized from the savings negotiated with the union — or just under $1.2 billion.
The proposed program also will benefit from increasing receipts from the 19-cents-per-gallon motor fuel tax. Cheaper gas has motorists driving more, which officials say reverses a downward trend that began in 2008.
But Tridgell could not say how much more they expected to receive from motor fuel taxes and were unable to explain the source of the rest of the increase in expenditures.
___
Transit plan: http://1.usa.gov/1U9Dptm
___
Contact Political Writer John O'Connor at https://twitter.com/apoconnor . His work can be found at http://bigstory.ap.org/content/john-oconnor .