11 killed, 29 wounded in weekend shootings, including year's 500th homicide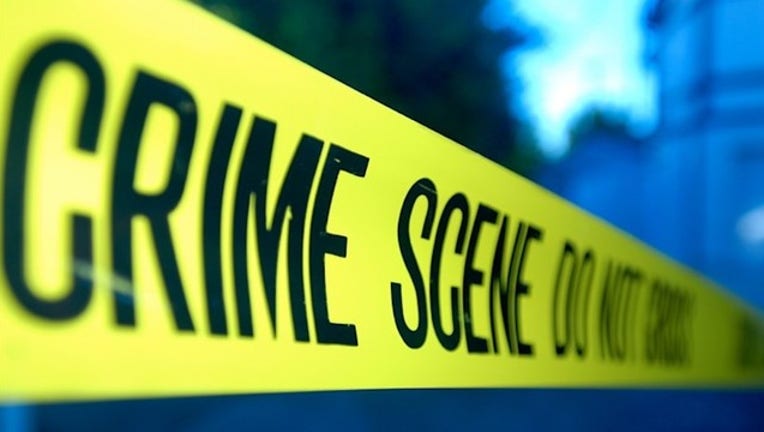 CHICAGO (Sun-Times Media Wire) - Weekend gun violence across Chicago pushed the city to 500 homicides since the start of the year, as 11 people were killed, four of them in a single shooting, and 29 others wounded in attacks across Chicago between Friday evening and Monday morning.
The victims in the quadruple homicide were among 465 people shot to death this year in Chicago, according to data maintained by the Chicago Sun-Times. In all, 500 deaths in the city have been ruled homicides since the start of the year.
Last year, the city reached 500 homicides 14 days sooner, Sun-Times data shows. Through Sept. 18 last year, there had been 534 homicides so far in 2016.
A pregnant woman was among the four people shot to death in a brazen attack at 8:35 p.m. Friday that stemmed from an ongoing gang war in the Southwest Side Brighton Park neighborhood, officials said. The woman and three men were found in a car by officers responding to a call of shots fired in the 4700 block of South Fairfield, where dozens of gold casings from an assault rifle littered the street and sidewalk nearby.
One of the victims was 28-year-old Ida Arvizu. Ald. Ray Lopez (15th) said Arvizu's mother confirmed to authorities that her daughter was pregnant when she was killed. The Cook County medical examiner's office identified the slain men as Michelle A. Cano, 21; Joel Sandoval, 24; and Miguel Sandoval, 27. They all suffered multiple gunshot wounds and their deaths were ruled homicides.
The weekend's latest fatal shooting marked the 500th homicide of the year when a man was killed late Sunday in a Washington Heights neighborhood shooting on the Far South Side.
John Bolden, 47, was sitting in a parked car at 11:22 p.m. in the 10100 block of South Racine when someone in a gray van fired shots, striking him multiple times in the side of the body, according to police and the medical examiner's office. He was taken to Christ Medical Center in Oak Lawn, where he died at 12:20 a.m. on Monday.
About three hours earlier, a woman was killed and two other people were wounded in the Southwest Side Chicago Lawn neighborhood, police said. They were sitting in a parked vehicle about 8:20 p.m. in the 6000 block of South Richmond when a male hopped out of a silver vehicle nearby and opened fire.
The woman, identified as 42-year-old Catherine Barnett, who lived on the same block, was shot in the head and pronounced dead at the scene less than 30 minutes later, police and the medical examiner's office said. A 37-year-old man was shot in the chest and taken in serious condition to Stroger Hospital. A bullet grazed a third person in the nose, but they refused treatment and were uncooperative with officers.
At 4:32 p.m. Sunday, a 23-year-old man was gunned down in the Southwest Side Little Village neighborhood. Juan Bahena Jr. was in a vehicle at 4:32 p.m. when someone in a tan minivan opened fire in the 2400 block of South Western, according to police and the medical examiner's office. Bahena, of the Southwest Side West Elsdon neighborhood, was shot in the neck, thigh and buttocks and pronounced dead at Stroger Hospital at 5 p.m., authorities said.
At 3:05 a.m. Sunday, 30-year-old Anthony White was fatally shot in the Austin neighborhood on the West Side. He was in the 500 block of North Leclaire when someone shot him in the chest from an SUV, police and the medical examiner's office said. White, who lived in the Lawndale neighborhood, was taken to Mount Sinai Hospital, where he died.
About five minutes earlier, 41-year-old Jesse A. Bennett was shot to death in the South Shore neighborhood on the South Side. He was arguing with another man who pulled out a handgun and shot him in the face about 3 a.m. in the 2700 block of East 75th Street, authorities said. Bennett, of the Chicago Lawn neighborhood, was pronounced dead at the scene.
At 8:47 p.m. Saturday, a man was slain in the Far South Side Jeffery Manor neighborhood. Darrius Buckley, 33, was arguing with someone in a driveway in the 9700 block of South Merrion when the other person took out a gun and shot him multiple times in the head, authorities said. Buckley, who lived nearby, was pronounced dead at the scene.
Another man was killed at 10:11 a.m. Saturday in the Gage Park neighborhood on the Southwest Side. Maurice King, 21, was walking to his vehicle in the 2500 block of West 58th when a male walked up and fired shots, authorities said. King suffered two gunshot wounds to each shoulder, and was taken to Mount Sinai Hospital, where he was pronounced dead. He lived in the same neighborhood as the shooting.
At least 27 other people were wounded in shootings across the city between 4:30 p.m. Friday and 5 a.m. Monday.