2 charged with South Shore carjacking
CHICAGO - Two men are facing felony carjacking charges after they were caught in a stolen vehicle Sunday in South Chicago.
Justin Jones, 19, and Jasper Price, 24, were each charged with aggravated vehicular hijacking, and Jones faces an additional charge of aggravated unlawful use of a weapon, Chicago police said.
Jones and Price were spotted in a stolen vehicle about 4:30 p.m. in the 8000 block of South Marquette Avenue, Chicago police said. They allegedly tried to flee when officers conducted a traffic stop, but they were quickly taken into custody.
The vehicle Jones and Price were in had been stolen in a carjacking Wednesday in the 7400 block of South Luella Avenue in South Shore, police said.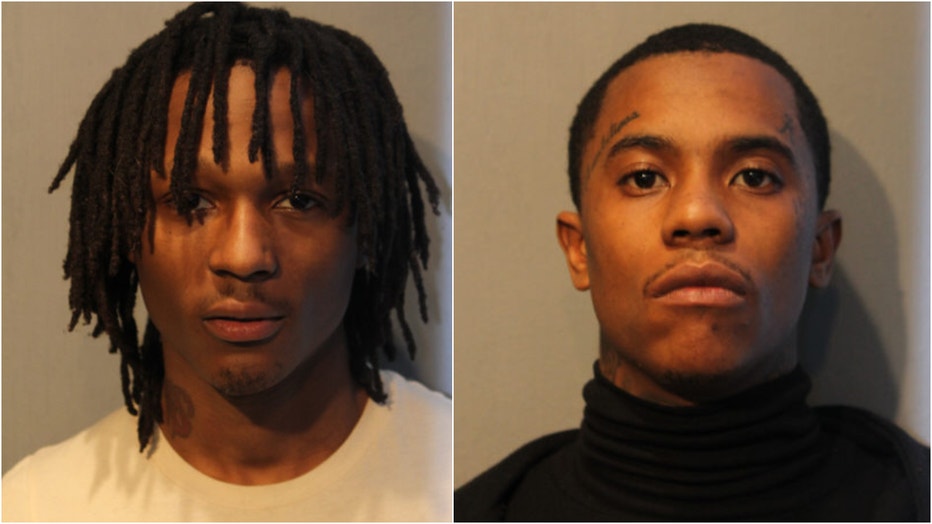 Justin Jones (left) and Jasper Price | Chicago police
The charges come on the heels of a surge in carjackings that has taken the city by storm, leading elected officials and their constituents to call for action.
Last week, a 14-year-old boy was charged with carjacking an off-duty police officer in Kenwood. Three more 14-year-olds were charged with a spate of carjackings just a day before.
Jones and Price will appear in bond court Monday.