2 charged with stealing iPhones from Apple stores nationwide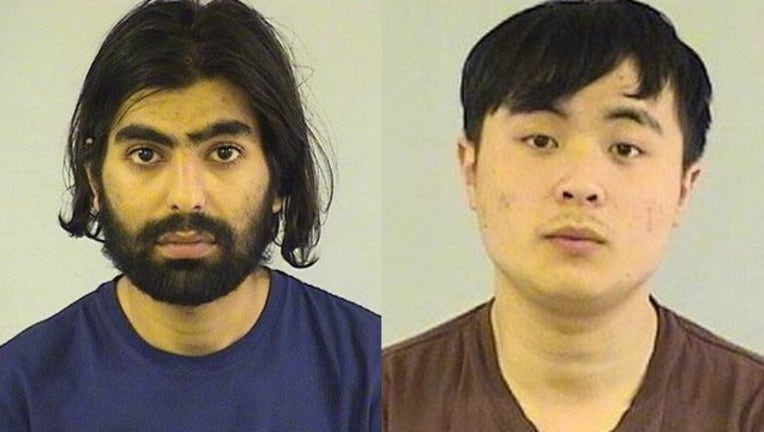 article
DEER PARK (Sun-Times Media Wire) - Two men were charged with stealing iPhones from Apple stores across the country after being arrested during a traffic stop Wednesday in north suburban Deer Park.
Lake County sheriff's deputies stopped a vehicle near the Deer Park Town Center on Wednesday, according to a statement from the sheriff's office. The driver, 23-year-old Mohammed Hosein; and the passenger, 21-year-old Wen Jie Qin, had just left the Deer Park Apple store after exchanging broken iPhones.
After a series of recent fraudulent purchases at that store, the deputies decided to investigate further, the sheriff's office said. They found the two men to be in possession of more than 100 iPhones.
Investigators determined that Hosein, of Detroit; and Qin, who lives in San Francisco, traveled to Apple stores across the county and "fraudulently obtained possession of numerous Apple iPhones," according to the sheriff's office. Qin and Hosein were charged with one count each of burglary and retail theft, both felonies, and were each ordered held on $50,000 bonds.
Ten people from New York and Michigan were arrested in 2016 and earlier this year in connection with fraudulent purchases at Apple stores, several at the Deer Park location, according to the sheriff's office. Deputies are providing increased patrols at the store as the investigation continues.