2 Chicago cops shot after another officer accidentally discharges weapon in Lyons
LYONS, Ill. - Two Chicago police officers were shot accidentally by another officer Wednesday night in Lyons.
They were following a car they were told was connected to a double homicide in the suburbs, pursuing it to Lyons.
There was a struggle as they were making an arrest, that's when the officer's gun discharged.
License plate reader technology picked up the Infinity Q50S as it was driving on Dusable Lake Shore Drive Wednesday night near Roosevelt Road.
The officers followed what they were told was a stolen car, connected to a double homicide in South Holland.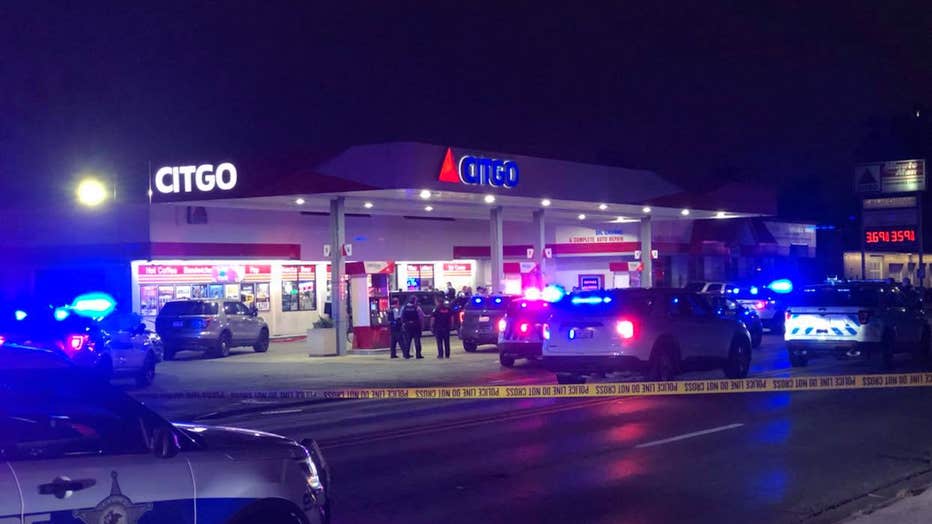 Two Chicago cops shot Wednesday night in Lyons, sources tell FOX 32.
Police said they didn't chase the car, a helicopter tracked it as it traveled to Lyons, stopping at a gas station.
When police got out to confront the occupants, there was a struggle. One of the officers had his weapon out and it discharged, striking the other two men, one in the arm, the other in the shoulder. 
Police took a 28-year old man and an 18-year old woman into custody.
Lyons police found three guns in the car along with a large amount of marijuana and $32,000 cash.
Police said the man was wanted on several arrest warrants.