2 die in I-80 crash near Illinois, Indiana border, shutting down expressway for 8 hours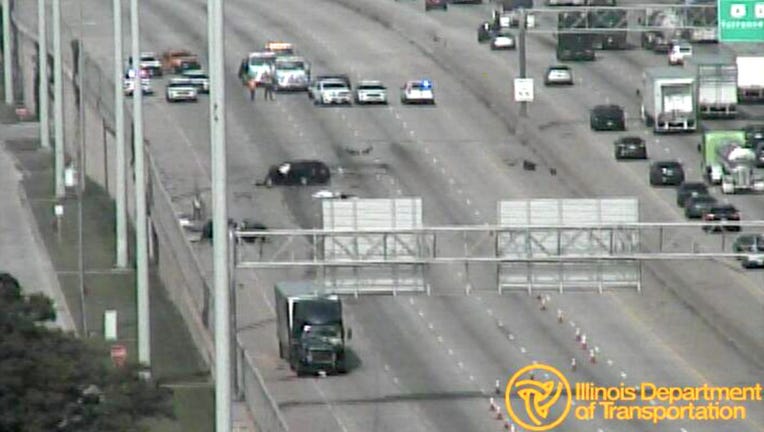 article
LANSING, Ill. - Two people were killed in a crash that shut down all eastbound lanes of I-80 for nearly eight hours Monday near the Illinois border with Indiana.
A 47-year-old woman was driving a black 2015 Nissan Rouge about 4:15 a.m. in the left eastbound lane of I-80 near Burnham Avenue near Lansing when she lost control of the vehicle and struck a concrete barrier, Illinois State police said. She drove back into traffic and struck a black 2014 Chevrolet Equinox.
The Nissan continued and crashed into a semi-truck, state police said. A black 2012 Chevrolet Silverado then hit the Equinox.
The 47-year-old woman in the Nissan and her passenger were ejected from the vehicle and were pronounced dead on the scene, state police said.
The Cook County medical examiner's office has not released details about the fatalities.
All eastbound lanes were closed for an investigation until 12:15 p.m. Traffic was diverted off the expressway at Torrence Avenue.