2 men, 2 teens face charges after vehicle crashes into garage in Tinley Park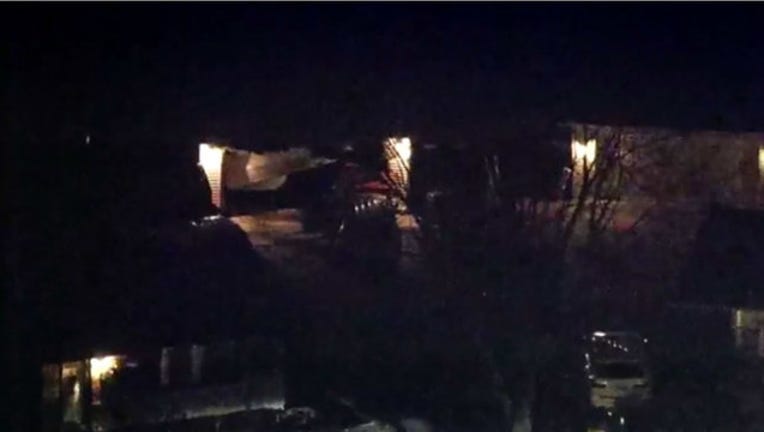 TINLEY PARK (Sun-Times Media Wire) - Two adults and two teenagers have been charged after crashing a stolen van into a garage Thursday morning in southwest suburban Tinley Park.
Officers responded about 5:25 a.m. to the Holiday Inn at 18501 Convention Center Drive after security staff at the hotel said four people were walking around the parking lot and looking into vehicles, according to Tinley Park police.
The group in the parking lot got into a white minivan and left the lot without the van's lights on, police said. Officers followed the van as it drove slowly on 183rd Street and continued north to Ridgeland Avenue, where the driver turned into a subdivision.
As the van reached the 6400 block of 182nd Street, officers tried to pull it over, police said. The van turned off 182nd Street onto 66th Avenue, where it struck a detached garage in a cul-de-sac before coming to a stop.
Four people got out and ran away, police said. One was immediately taken into custody, and the others were arrested later near the Tinley Park Convention Center. Detectives determined the van was stolen and contained items stolen in area burglaries.
Victor Dillion Jr., 20, of Chicago, and Mansurmusa Abdullah, 20, of Calumet City, were each charged with burglary and criminal trespass to a vehicle, police said. The other two, both age 14, will be petitioned into juvenile court on burglary and criminal trespass to a vehicle charges.