2 more Chicago schools test positive for high lead levels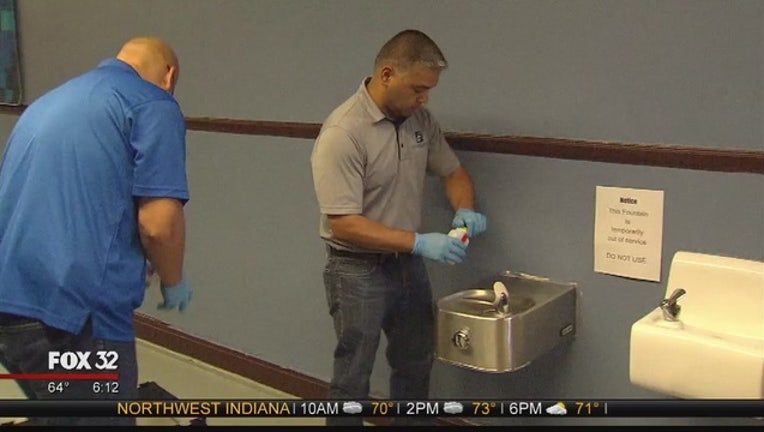 article
CHICAGO (FOX 32 News) - Two more Chicago Public Schools are found to have lead in the water.
CPS says that a fountain at Manierre Elementary in Old Town was contaminated. It's been turned off.
The same situation was discovered with a faucet at Jane Addams Elementary on the Far South Side.
The district has checked the water at 2,000 water fountains and sinks - 71 have shown signs of contamination.