$2,000 reward offered in fatal Lake County hit-and-run crash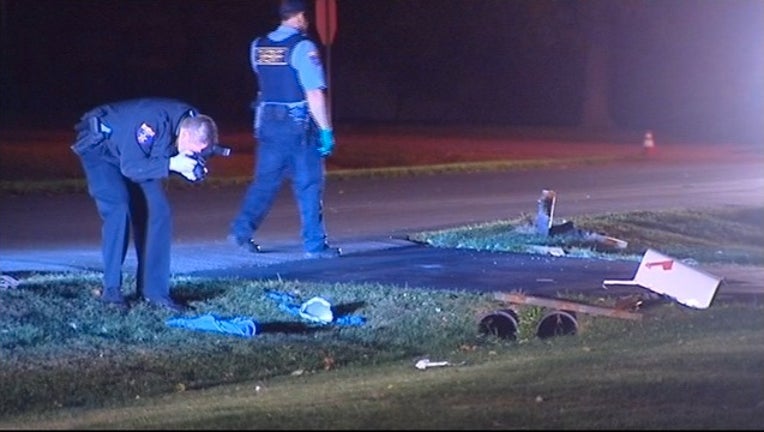 LAKE COUNTY, Ill. (STMW) - Authorities are offering a $2,000 reward for information leading to the arrest of the driver responsible for a fatal hit-and-run crash last week in northwest suburban Prairie View.
James A. Spicak, 68, was struck and killed by a vehicle while checking his mail on Pope Boulevard near Weiland Road about 11 p.m. Oct. 12, Lake County sheriff's office spokesman Det. Chris Covelli said in a statement.
Deputies arrived to find Spicak unresponsive on the ground, Covelli said. He was taken to Advocate Condell Medical Center in Libertyville, where he was pronounced dead.
The vehicle was westbound on Pope when it hit Spicak and several mailboxes before driving off, authorities said.
A reward consisting of $1,000 pledged by Spicak's family and $1,000 pledged by Lake County Crime Stoppers is being offered for information that leads to the arrest and conviction of the person responsible, the sheriff's office said.
Evidence suggests the vehicle was large, possibly a pickup or SUV, that was leaving a residence in the Horatio Gardens subdivision near Weiland Road. There were no auto parts left at the scene, but the vehicle may still have damage to the bumper, grille or hood.
The crash remains under investigation by the sheriff's Technical Crash Investigations Unit, Covelli said. Anyone with information should call the sheriff's office at (847) 549-5200 or Lake County Crime Stoppers at (847) 662-2222.