3 critically injured in Lake Shore Drive crash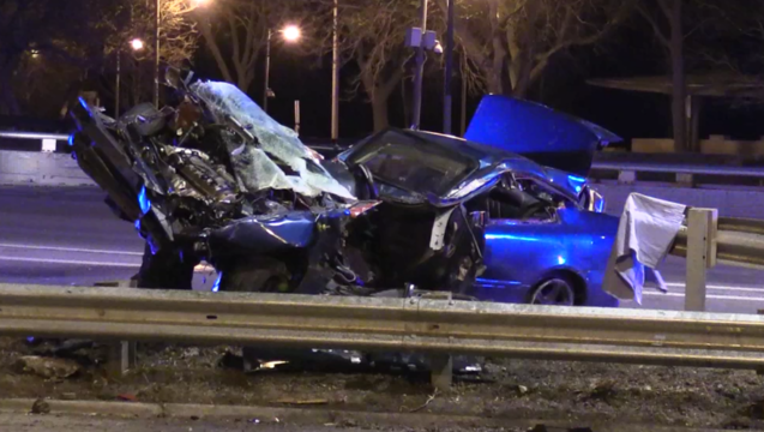 article
CHICAGO (SUN TIMES MEDIA WIRE) - Three people were critically injured when their car struck a guardrail Wednesday night on Lake Shore Drive in the Gold Coast.
About 11:45 p.m., the Honda Civic was traveling south on Lake Shore Drive when it struck the guardrail near North Avenue, pinning an 18-year-old man in the driver's seat inside the car, according to Chicago Police.
About a half dozen people pulled over and gathered at the scene of the crash, talking to the driver until first responders arrived. Firefighters had to cut through the guardrail and use the Jaws of Life to remove the car's hood to extricate the man.
He was taken in serious-to-critical condition to Northwestern Memorial Hospital, said Fire Media Affairs Chief Juan Hernandez.
Two other males were in the vehicle at the time of the crash, one of whom was also taken to Northwestern, while the other was taken to Illinois Masonic Medical Center, Hernandez said. They were also listed in serious-to-critical condition.
The police Major Accidents Investigation Unit is investigating the crash.