3 men charged with series of armed robberies in Waukegan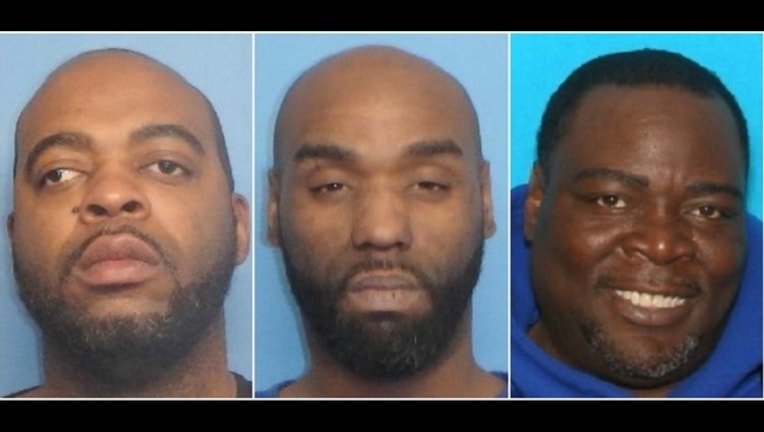 article
SUN-TIMES MEDIA WIRE - Three men were charged with a series of recent armed robberies at businesses in north suburban Waukegan.
About 8 p.m. Thursday, an undercover officer saw a four-door white sedan driving past the Dollar General at 2205 N. Lewis Ave., according to Waukegan police. After the sedan parked, two men with their faces and hands concealed jumped out and robbed the store at gunpoint while a third waited in the car.
The officer reported the incident, and additional units responded to the scene, police said. Both men ultimately ran from the store back to the waiting car, which then smashed into a police cruiser as the suspects attempted to drive away.
The car was rendered inoperable, and two of the men ran off, police said. They were arrested following a foot chase. The sedan's driver was also taken into custody.
Officers recovered a loaded revolver during the chase, as well as a BB gun and proceeds from the robbery in the sedan, police said.
The trio is also responsible for a Dec. 19 armed robbery at Waukegan Gyros at 1120 Golf Road, and a Dec. 26 armed robbery at a Mobil gas station at 1900 Washington St., police said.
The men who ran from the crash, 39-year-old Markis Randle and 37-year-old Brandon Sledge, were charged with three counts of armed robbery and a single count of resisting a peace officer, police said. They are both being held at Lake County Jail on $350,000 bonds.
Randle, of Beach Park, is next scheduled to appear in court on Thursday, police said. Sledge, of Waukegan, is set to appear in court again on Jan. 30.
The getaway driver, 46-year-old Robert E. Thomas, was also charged with three counts of armed robbery, police said.
Thomas, of Waukegan, is being held at the Lake County Jail on $750,000 bail, according to the Lake County Sheriff's Office. His next court date was scheduled for Feb. 6.