3 now charged with Brighton Park shooting that killed 15-year-old boy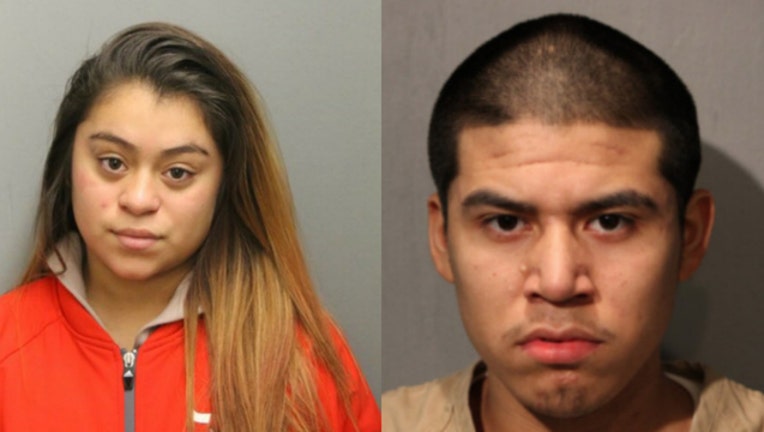 article
CHICAGO (Sun-Times Media Wire) - A third person has been charged with the fatal shooting of a 15-year-old boy in October in the Brighton Park neighborhood.
Santino Hernandez, 18, of the Galewood neighborhood, faces felony counts of first-degree murder and aggravated battery with the discharge of a handgun in the Oct. 26 death of Jeyson Gonzalez, according to Chicago Police.
Gonzalez and a 14-year-old boy were shot about 3:35 p.m. in the 2500 block of West 45th Street, authorities said. Gonzalez, of the West Englewood neighborhood, was struck in the side and the 14-year-old was struck in the lower back. Both were taken to Stroger Hospital, where Gonzalez died.
First-degree murder charges have also been filed against 18-year-old Ariel Mena and 18-year-old Flor Perez, who prosecutors said was the getaway driver.
At a Nov. 21 bond hearing for Perez, prosecutors said she was driving Hernandez and Mena around in a Pontiac minivan when they drove by Gonzalez and the 14-year-old in the 4400 block of South Maplewood and "false flagged" them.
Santino and Mena — members of the 2-6 street gang — gave the teens the hand sign of the rival Satan's Disciples gang, Assistant State's Attorney Jason Coelho said. When Gonzalez returned the Disciples sign, Hernandez and Mena told Perez to drive to a nearby alley and park.
Hernandez and Mena then got out, walked toward Gonzalez and opened fire, Coelho said. When they got back into the van, Perez drove them away.
At Perez's bond hearing, prosecutors said she admitted in a videotaped statement that she knew the shooting would take place. Judge Mary Marubio noted that Perez had no criminal record before her arrest for the murder, and her bail was set at $75,000.
Hernandez and Mena were ordered held without bond, according to the Cook County sheriff's and state's attorney's offices. Hernandez also has a $10,000 D-bond for a previous weapons charge.
Hernandez, Mena and Perez are all next scheduled to appear in court Dec. 15.