3rd defendant convicted in 2010 slaying of Chicago officer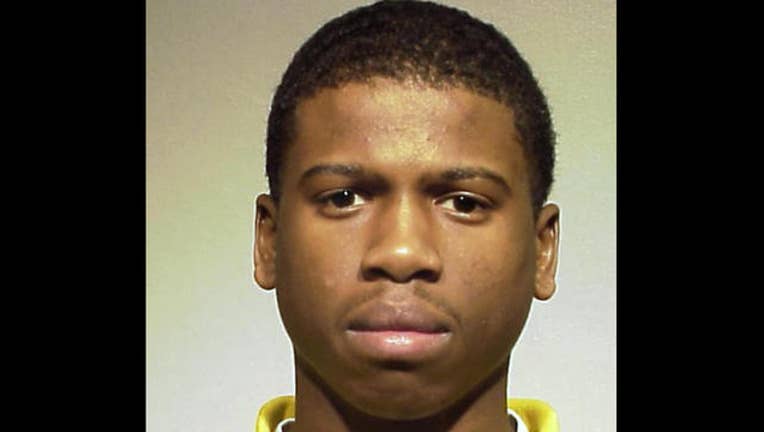 article
CHICAGO (AP) — A Cook County jury deliberated for about three hours Monday before convicting the third and final defendant in the 2010 killing of an off-duty Chicago police officer.
Marcus Floyd, 24, faces mandatory life in prison for the first-degree murder conviction. The jury found that although Floyd did not pull the trigger, he was legally responsible for the killing of Officer Thomas Wortham IV because he joined his cousin, Brian Floyd, in attempting to rob Wortham.
Wortham, a 30-year-old Wisconsin National Guard soldier who had just returned from Iraq, was killed in a shootout with two men who were trying to steal his motorcycle. The confrontation took place outside his parents' home in the Chatham neighborhood on Chicago's South Side.
Brian Floyd was fatally shot by the police officer's father, retired police Sgt. Thomas Wortham III, who responded to the shooting. Marcus Floyd was wounded.
Twenty-five-year-old Paris McGee and 34-year-old Toyious Taylor were convicted last year of first-degree murder in the officer's death and sentenced to life in prison. Prosecutors say McGee and Taylor acted as lookouts for the cousins.
"The senseless loss of this young, hardworking officer can never be fully measured, and it is a tragedy for all of the citizens of Chicago," said State's Attorney Anita Alvarez after the verdict. "It has been a long and painful journey for the Wortham family, and we hope that this final conviction can provide some sense of solace and justice."
Defense attorney David McMahon tried to lay the blame for the slaying on Brian Floyd. He noted no witnesses heard the cousins announce a robbery before the shooting started. McMahon suggested the shooting may have started after a drunken Brian Floyd argued with Wortham after the off-duty officer asked him why he was in the area late at night.
"Justice has been done for Thomas Wortham. Brian Floyd is dead," McMahon said. "He's the one who shot and killed Thomas Wortham."
Before the start of the trial, McMahon argued Floyd suffered "retrograde amnesia" after losing massive amounts of blood and suffering two heart attacks as a result of his wounds. Prosecutors said Floyd met the legal definition of fitness because he can make new memories and speak coherently and logically.
A six-person jury in August deliberated slightly more than an hour before finding Floyd suitable to stand trial.