4 injured, including 3 firefighters, in Austin house fire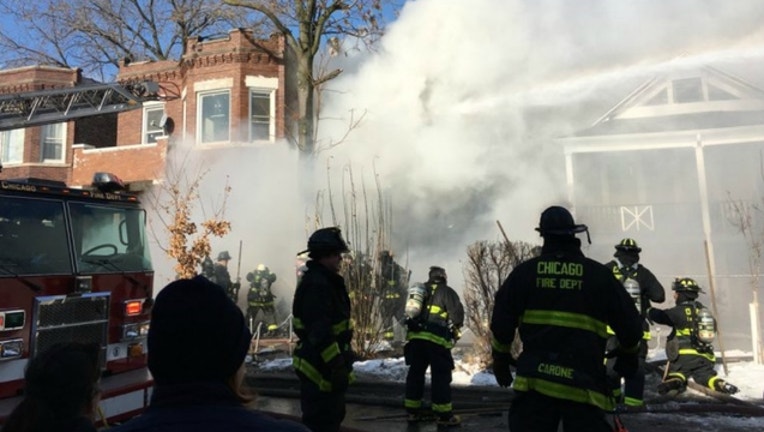 article
SUN-TIMES MEDIA WIRE - Four people, including three firefighters, were injured in a fire Monday afternoon at a home in the West Side Austin neighborhood.
About noon, officials reported the fire at the home in the 4800 block of West Van Buren, according to a tweet from Chicago Fire Media.
A Mayday was called at 12:20 p.m. when a firefighter "was out of touch for a few moments" as he battled the blaze, Fire Media Affairs said. He suffered minor burns and was taken to Stroger Hospital in fair to serious condition. He is expected to be released later Monday.
Two other firefighters were taken in good to fair condition to West Suburban Medical Center in Oak Park, Fire Media Affairs said. They were expected to be released Monday afternoon and may return to work.
An 85-year-old man was taken in good condition to Loretto Hospital to be treated for smoke inhalation, Fire Media Affairs said.
Three other people were evaluated at the scene, Fire Media Affairs said.
The fire was struck out by 1:46 p.m., Fire Media Affairs said.