4 sisters, mom die in Des Plaines fire: 'a terrible day, a tragic day'
DES PLAINES, Ill. - Four sisters under the age of 6 and their mother died in a house fire Wednesday morning in suburban Des Plaines.
The fire broke out in a two-story duplex before 10:30 a.m. in the 700 block of Oakton Street, Des Plaines Fire Chief Daniel Anderson told reporters at the scene.
"This is a terrible day, a tragic day, it's a sad day for Des Plaines," Anderson said. "I've been doing this for 30 some-odd years and this is by far my worst day."
The sisters were identified as Grace Espinosa, 1, Allizon V. Espinosa, 3, Genesis A. Espinosa, 5, and Renata P. Espinosa, 6, according to the Cook County medical examiner's office.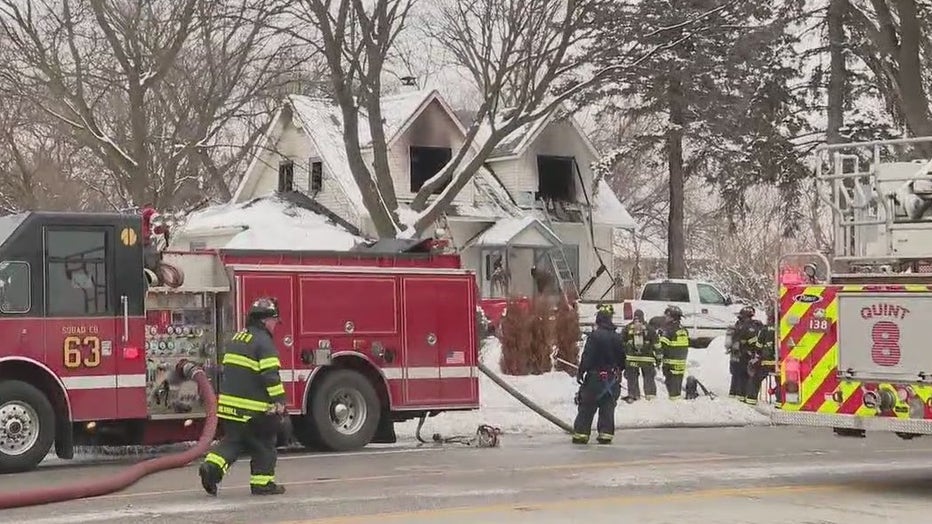 The children were taken to Lutheran General Hospital and pronounced dead, while their mother, Citahaly Zamiodo, 25, died at the scene, officials said.
Their father was at work at the time of the fire, a neighbor said.
A man called 911 to report smoke coming from the second floor, where most the victims were found, Anderson and Marrero said. The blaze spread to three of four apartments in the duplex, sending other uninjured residents from the home.
"It was a very hectic, rapidly evolving situation," Anderson said.
The house was destroyed.
A firefighter hurt his knee in the blaze and a police officer was cut, city officials said.
"This is a very sad day for the City of Des Plaines," Des Plaines Mayor Matt Bogusz said in a statement. "This kind of tragedy touches the heart of every Des Plaines resident. The City and the Des Plaines community grieve with this family and offer our support in any way we can."
Anderson said the cause of the fire remains under investigation.