New details: 2 children among 5 people found dead in Buffalo Grove home
BUFFALO GROVE, Ill. - Two children and three adults were found dead in a home in an affluent Chicago suburb Wednesday morning.
At 11:12 a.m., Buffalo Grove police were dispatched to a single-family residence in the 2800 block of Acacia Terrace for a call of a well-being check on a woman, authorities said.
When officers arrived, they were unable to make contact with anyone inside the home.
Police determined that forced entry was necessary and a sweep of the home was conducted, authorities said.
SUBSCRIBE TO FOX 32 ON YOUTUBE
Five people were found deceased at that time. The Chief Deputy Coroner of Lake County Steve Newton confirmed Thursday morning that two of the people found dead were children and the other three were adults. 
"It's just a big shock to have all of this occurring, especially this time of year," said a neighbor, who added she's seen children playing outside the home.
"There was young children in this home, a family, but I don't know details."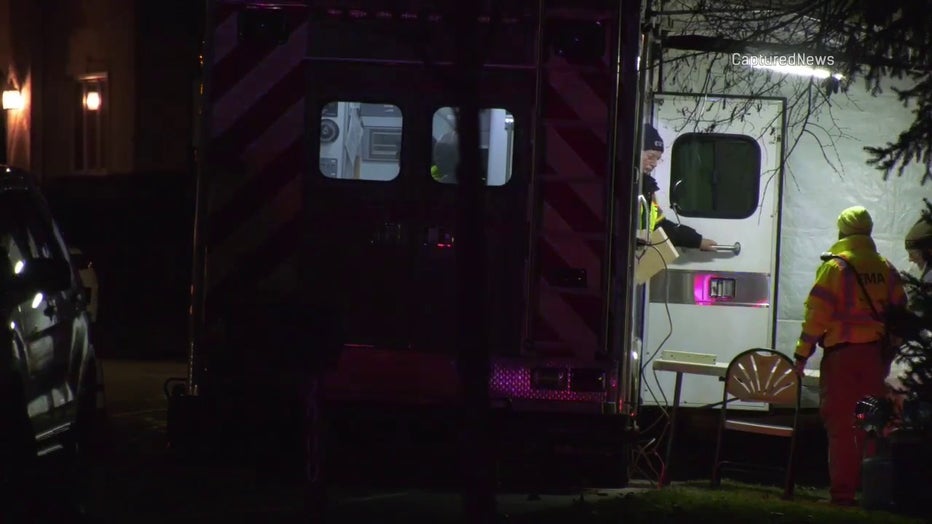 Five people were found dead in a home in north suburban Buffalo Grove on Nov. 30, 2022
That neighbor tells FOX 32 Chicago she's also seen police officers make a few visits to the home lately, but the reason for the visits was unclear.
According to preliminary information, police believe this was a domestic-related incident.
There is no threat to the public, authorities said.
The names of the deceased individuals were not being released at this time. The coroner's office expects to release more details later Thursday.