5 wounded, 4 critically, in Chicago shootings Friday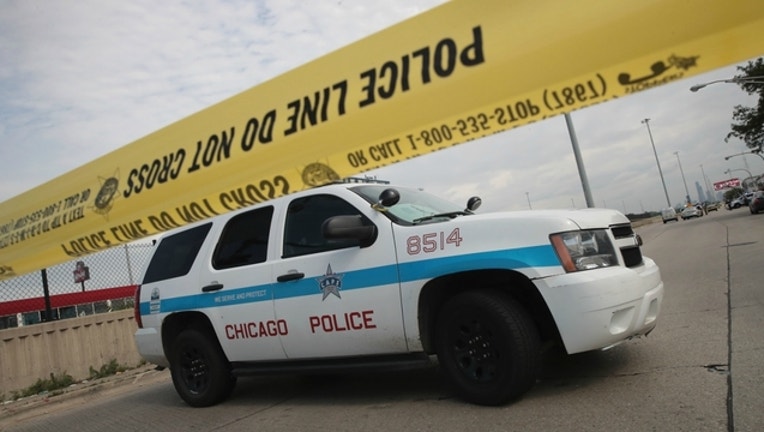 article
CHICAGO (SUN TIMES MEDIA WIRE) - Five people have been wounded in shootings across the city Friday.
The most recent shooting wounded a 19-year-old woman in the Albany Park neighborhood on the North Side. The woman was with a male when they got into an argument with three other males about 12:45 p.m. in the 3700 block of West Montrose, Chicago Police said.
The argument escalated and one of the three males they were arguing with fired shots, striking her in the calf, police said. She was taken to Illinois Masonic Medical Center, where her condition was stabilized. A handgun was found in an alley nearby.
About a half hour earlier, a 29-year-old man was shot in the Woodlawn neighborhood on the South Side. He was walking about 12:10 p.m. in the 1500 block of East 62nd Street when someone shot him multiple times in the chest and arm, police said. He was taken to Northwestern Memorial Hospital in critical condition.
A West Side shooting wounded another 29-year-old man in the East Garfield Park neighborhood. About 10:45 a.m., he was shot twice in the back  in the 700 block of North Homan, police said. He was taken to Stroger Hospital in critical condition.
About 15 minutes before, a 16-year-old boy was critically wounded in a Homan Square shooting on the West Side. He was shot in the chest and ankle in the 3600 block of West Lexington and taken to Stroger Hospital in critical condition, police said.
The day's first shooting happened just after midnight in the South Shore neighborhood. A 29-year-old man was standing on the street in the 2500 block of East 77th Street when two males approached him, and one of them took out a weapon, police said. The pair demanded money, and the victim gave them cash, but a struggle ensued. The robber with the gun fired shots, striking the 29-year-old in his side.
He was taken to Christ Medical Center in Oak Lawn, where his condition stabilized, police said.