67 counterfeit designer items seized at O'Hare's International Mail Branch
CHICAGO - U.S. Customs and Border Protection (CBP) officers at the O'Hare International Mail Branch seized a shipment Monday night containing dozens of pieces of counterfeit designer items.
The shipment arrived from Thailand and was heading to a residence in Oklahoma, CBP officers said.
When officers examined the shipment, they located 53 watches, displaying the logos of Rolex, Gucci, Hermes and Louis Vuitton, nine bracelets with Rolex logos, three counterfeit Louis Vuitton handbags and two counterfeit Gucci scarves.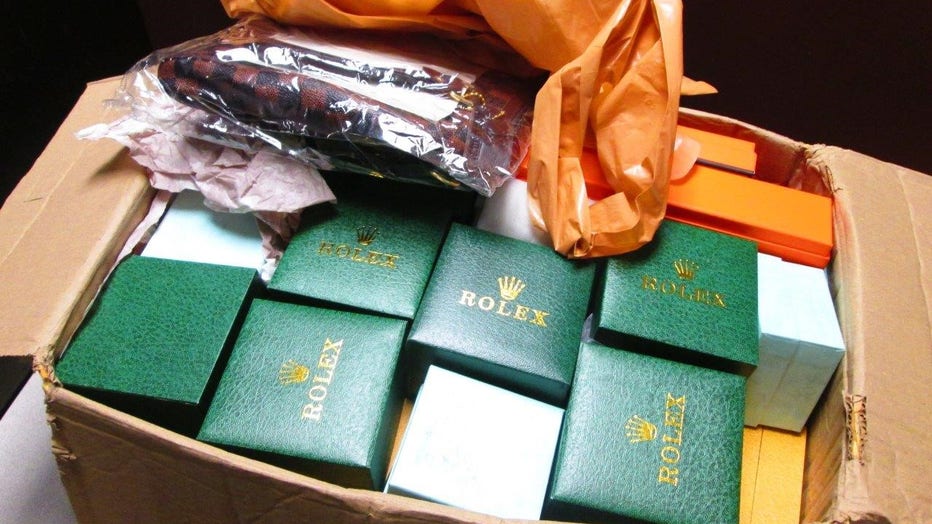 CBP's Centers of Excellence and Expertise deemed the numerous items to be counterfeit.
If the items were genuine, they would have had a combined Manufacturer's Suggested Retail Price of over $1 million.
The counterfeit items were poorly packaged and constructed and were seized for infringing on the designer's protected trademarks.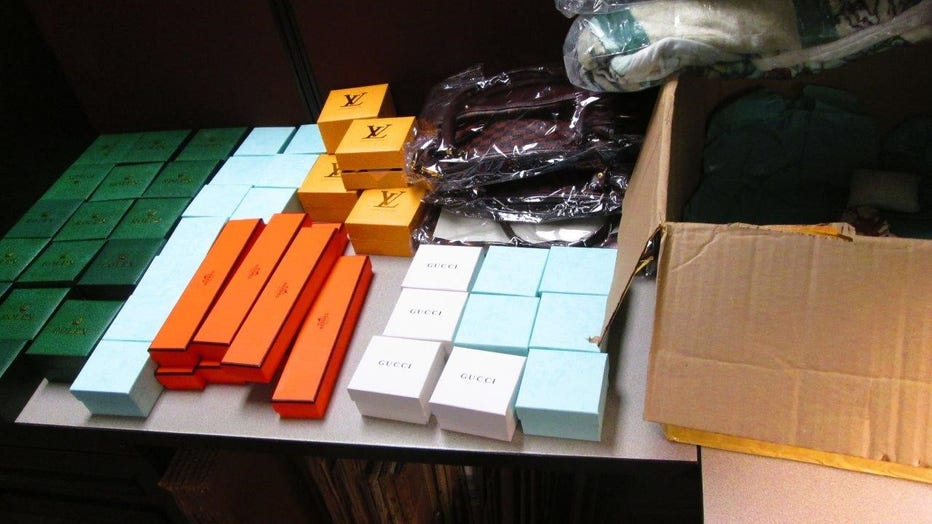 "Counterfeit goods are poor quality products that cost U.S. businesses billions of dollars a year while robbing our country of jobs and tax revenues," said LaFonda D. Sutton-Burke, Director, Field Operations, Chicago Field Office. "CBP officers throughout my field office remain committed to stopping counterfeit smuggling, taking profits from organized crime, and helping protect our communities from potentially hazardous knockoffs."
CBP seized over 24.5 million shipments with Intellectual Property Rights violations worth just shy of $3 billion in 2022.