8 Chicagoans charged with theft after downstate police chase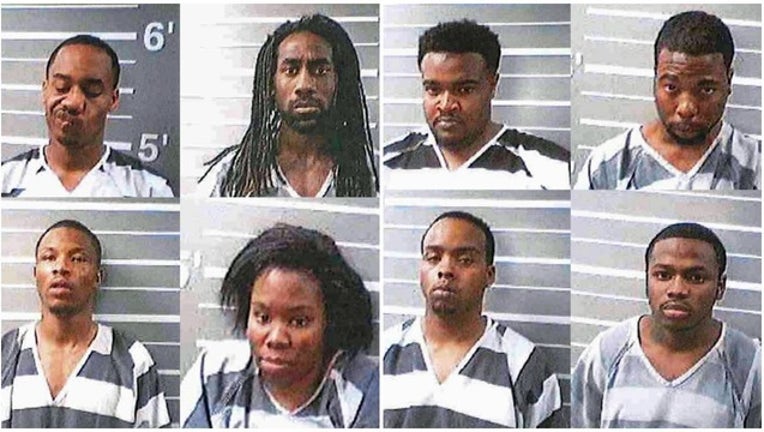 article
(SUN TIMES MEDIA WIRE) - Eight Chicago residents have been charged with theft following a Saturday morning heist in St. Louis, Missouri, and a subsequent police chase that lasted nearly an hour and wound through several downstate Illinois cities.
The group was involved in a theft from a Saks Fifth Avenue store at Plaza Frontenac, 1701 S. Lindbergh Boulevard in St. Louis, according to Illinois State Police. The suspects sped away from the scene in two different vehicles and initial 911 calls indicated they fired shots as they fled.
About 10:30 a.m., one of the vehicles was spotted on I-55 in downstate Maryville, Illinois, police said. A Maryville police officer attempted to curb the vehicle, but the driver sped away and a pursuit ensued.
The vehicle continued northbound on I-55, struck spike strips near Mount Olive and, with a flat tire, exited near Litchfield, police said. The chase continued through Litchfield for a short time until the vehicle sped back on northbound I-55.
About 11:10 a.m., the vehicle came to a stop after it entered the center median south of Farmersville, police said.
Eight people ran from the vehicle, but were all eventually arrested and charged with theft, a Class 2 felony. Those arrested are: Terrence J. Bell, 25; Darius O. Bowdry, 21; Julian C. Campbell, 22; Derrick Crowder, 24; Jacob A. Lee, 27; Keyshyla S. Thomas, 22; Mario Washington, 24; and Dejaun D. Winguard, 21. They all live in Chicago.
The group arrested and the suspects who remain at large are thought to be involved in a theft ring — believed to be responsible for $1.9 million worth of stolen goods and damages — that has struck high-end retail establishments in Indiana, Michigan, Missouri, and Ohio, police said.
Agencies involved in stopping the vehicle during the chase included the Illinois State Police, Hamel, Maryville, Litchfield, and Taylor Springs police departments, and the Macoupin and Montgomery County sheriff's departments.