80-year-old woman nearly raped, beaten, shot in home invasion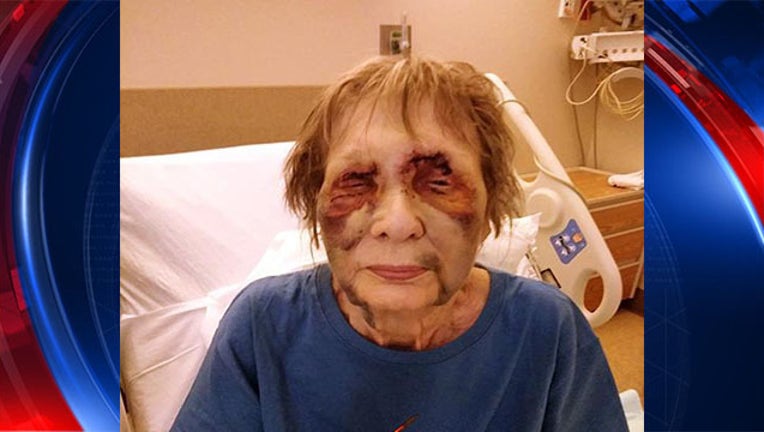 article
(FOX NEWS) - An 80-year-old woman in Las Vegas was nearly killed after a man who was wearing nothing but a baseball cap allegedly invaded her home, then shot her, beat her and attempted to sexually assault her.
The victim -- identified only as Shevaun for safety reasons -- claimed she was beaten, shot and nearly raped by a man, later identified by police as 53-year-old Herbert Scott Rogers, the Las Vegas Review Journal reported.
The incident, which occurred Sunday in the woman's home near Maryland Parkway and Charleston Boulevard, occurred at approximately 8 a.m. when Shevaun was awoken by the sound of rattling dishes. When she went to investigate, she saw Rogers standing in her house, allegedly wearing nothing but a hat.
When Shevaun asked what he was doing in her home, Rogers, who was reportedly armed with a screw driver, replied he was going to rape her, she told the Las Vegas Review Journal.
For over an hour, Shevaun watched, petrified, as Rogers allegedly raided her home, later stealing two bracelets and a strand of pearls. At one point, he slapped her and attempted to sexually assault her, according to the Las Vegas Review Journal. He also told Shevaun multiple times that he would kill her if she moved from the couch on which was sitting, FOX5 reported.
%INLINE%
"I got up and headed toward the front door and then he tackled me and said 'get back on the couch,'" she told the news station.
It was at that moment Shevaun remembered she had an antique, .25-caliber handgun hidden under the couch. She had never fired the 1948 handgun, which was a gift from her father to her mother, according to the Las Vegas Review Journal.
But just as Shevaun reached for the weapon, the man wrestled it away from her.
"He told me, 'I'm gonna have to kill you,'" she said. "I said, 'Come on, you don't have to do that.'"
Finally, after about an hour, the suspect turned to leave. Before he left, he allegedly shot the elderly woman in the forehead.
Somehow, the bullet didn't penetrate her brain; the 80-year-old told the Las Vegas Review Journal she thinks she "jerked her head away" at the last minute, miraculously preventing serious damage.
Shevaun called police at roughly 9 a.m. and was taken to a local hospital where she stayed for three days. She's currently recovering from severe bruising and lacerations. While she has been released from the hospital, Shevaun has not returned home. Instead, she's being cared for by friend and neighbor Derek Stonebarger at an "undisclosed location," he wrote on Facebook.