A dark history: Inside the Joliet haunted mansion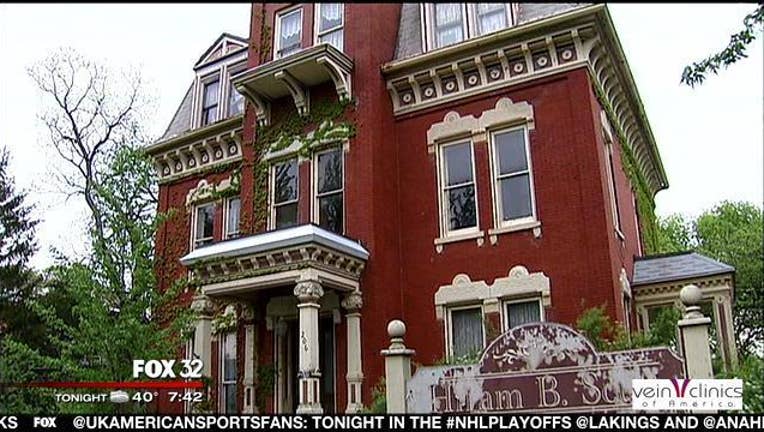 article
The original owner had an affinity for barbed wire. An in 2004, a man was fatally shot. Three years later, the new owner – a John Wilkes Boothe impersonator – died only six months after buying it.
Some call it the Hiram B. Scutt Mansion, others call it Barb Villa.

But there's one thing that everyone calls it: Haunted.
Maria Cronin, the realtor representing 206 North Broadway in Joliet, led FOX 32's Jake Hamilton into haunted history just as the rain began to fall and the sun began to set.
Built in 1882, its haunted reputation has followed it around for years. Originally owned by a barbed wire businessman, certain aspects of the house have turned it into a demented destination. But what gives the house its reputation is its dark history.
Ten years ago, during a party gone wrong, a 19-year-old man was shot and killed. Three years later, the new owner died suddenly of marfan syndrome.
But that didn't stop the endless line of people who wanted to buy it.
The house had more than 70 showings in a week with interest from around the world before Cronin finally sold it for more than its asking price.
So for now, 206 North Broadway remains a legend in this world…and the next.