'A kiss on the lips nearly killed my baby', Mom has unthinkable scare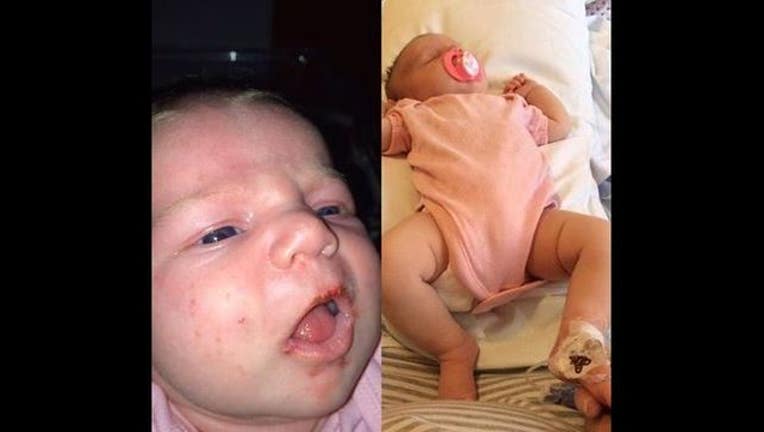 article
A mother is speaking out and warning others after her newborn baby nearly died after receiving a kiss from a visitor shortly after her birth.
Claire Henderson posted her plea to Facebook after noticing while feeding baby Brooke, that the baby had cold sores and blisters around her lips and on her face.
At only one-month-old, Brooke had many people visit her after her birth, and according to Henderson, received kisses from them.
According to media reports, Brooke was rushed to the hospital immediately after Henderson noticed the blisters. She was tested for brain and liver damage (which tests cleared her of) and hospitalized for 5 days.
Doctors said that the symptoms were caught early, and could have easily spread or advanced to "severe neurological disease", and even death.
Henderson said that the person that carried the herpes virus (HSV-1) did not show symptoms at the time of their visit. 
Henderson wants mothers to know to "not let anyone kiss near [the] newborn's mouth", and to avoid the scare that she was put through.
She shared her experiences through Facebook, and her full post can be seen below.