ACLU sues Indiana town over cross on Christmas tree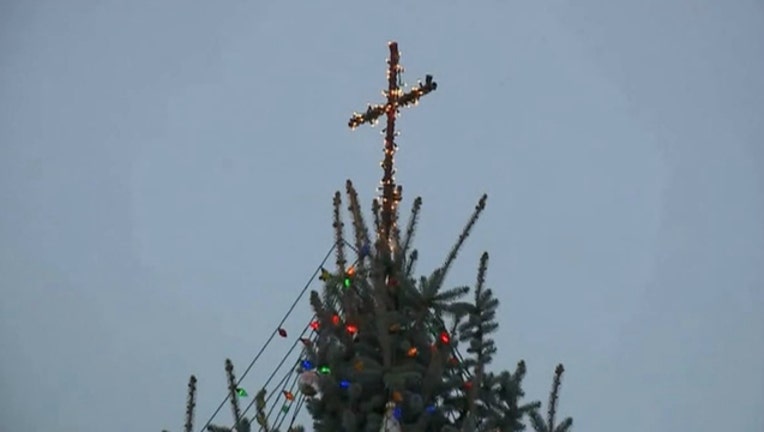 KNIGTSTOWN, Indiana (FOX 32 News)  - The ACLU is suing a central Indiana town over the cross that's on top of a Christmas tree.

The lawsuit filed against Knightstown claims that the cross on top of the town's public tree is causing resident Joseph Tompkins "irreperable harm" when he is "forced to come into direct and unwelcome contact with the cross display" every day.

One of Tompkins' relatives told our affiliate WXIN that he's not convinced Joseph Tompkins is suffering.

"There's a church on every corner here. Is he offended by all the crosses?" asked Mark Tompkins.

Mark Tompkins said if the cross on the tree has to come down, he'll replace it with three of his own on top of his car.

"In my opinion, I think [the lawsuit] a little bit of a disgrace I think to our town," Lau Ghioc told WXIN.