Activists look to build on momentum of Sanders campaign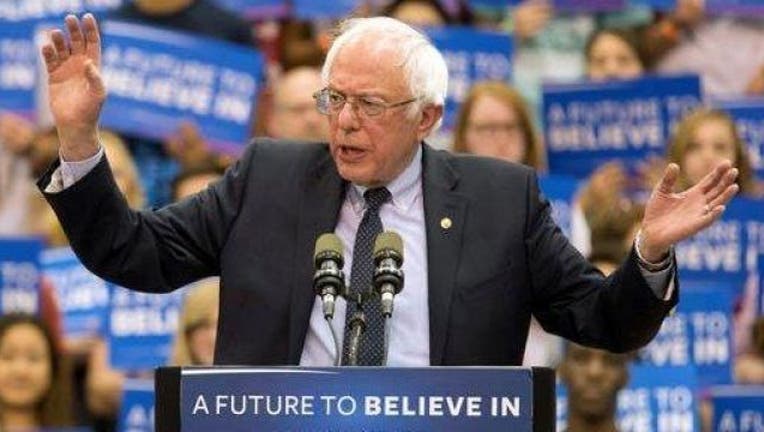 article
CHICAGO (AP) - Whatever happens with Bernie Sanders and the race for president, his supporters say one thing is certain: Their movement will continue.
Roughly 3,000 activists are gathering in Chicago this weekend to talk about how to build on the momentum of Sanders' insurgent campaign now that the primaries are over. They say they're looking to unite forces for changes such as a $15 federal minimum wage, better police accountability, health care for all and preventing climate change.
"We have a huge opportunity right now," Becky Bond, who served as a senior adviser to the Vermont senator's campaign, told a crowd inside the McCormick Place convention center on Saturday. "We have the makings of getting something much huger than what we've done on the Bernie Sanders campaign."
Hillary Clinton has secured enough delegates and superdelegates to be the Democratic Party's presumptive nominee, but Sanders has not conceded the nomination.
In a livestream address on Thursday, he said the two campaigns will be working together to "transform the Democratic Party" and to ensure this summer's Democratic National Convention adopts the most progressive platform in party history.
He also urged supporters to continue their "political revolution" and to join him in working to defeat presumptive Republican nominee Donald Trump.
There was little talk of either Trump or Clinton at the weekend's "People's Summit," though many attendees railed against Democratic Party rules they argue were rigged to ensure Clinton secured the nomination.
RoseAnn DeMoro, executive director of National Nurses United, called it "corruption in the political machinery of the Democratic Party." Her organization, a labor union that backed Sanders, organized the summit.
Mostly though, the conversations were centered on stirring massive change on progressive issues, separate from "establishment politics."
Several organizations said they are planning actions at this summer's Democratic National Convention in Philadelphia. Mark Schlosberg, national organizing director for Food and Water Watch, was encouraging attendees to join a march to call for a ban on the oil and gas extraction process known as fracking.
"There's a tremendous amount of people who have been engaged through this campaign and I think people are going to continue to be involved," Schlosberg said. "I think that is a very positive effect regardless of what ends up happening with the election."
Michael Brennan, a 78-year-old retired researcher from Chicago, said he attended because he wanted to be with other "kindred spirits" who believe, as he does, that everyone should have health care.
"Maybe we can do something together to try to make this a better world, or a better country at least," Brennan said.