Addison man found guilty of setting fire to vehicle at Elmhurst BMW dealership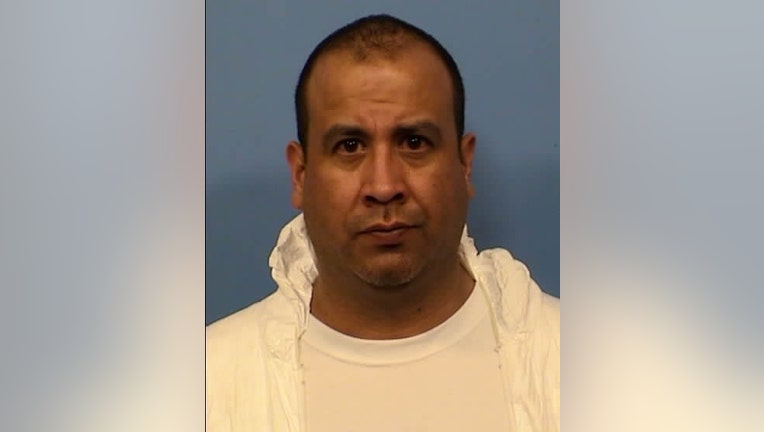 article
DUPAGE COUNTY, Ill. - An Addison man has been found guilty of setting fire to a vehicle in the parking lot of an Elmhurst car dealership in April 2022.
DuPage County jury found Dario Salas, 40, guilty of two felony counts of arson for the April 13, 2022 fire at Elmhurst BMW, located at 500 W. Lake Street, according to DuPage County state's attorneys office.
Officers were called around 1:14 a.m. for a vehicle on fire in the dealership's west parking lot, prosecutors said. When they arrived, officers found a black Audi in flames.
SUBSCRIBE TO FOX 32 ON YOUTUBE
The officers called the Elmhurst Fire Department to extinguish the fire, according to prosecutors. Two other vehicles parked nearby also sustained damage.
Prosecutors said a person, later identified as Salas, entered the dealership parking lot from the northwest corner and walked towards the Audi, parked in the west lot. Salas then poured gasoline on the vehicle, set it on fire and left the lot, prosecutors said.
"Yesterday afternoon, a jury found Mr. Salas guilty of intentionally setting fire to an Audi, totally destroying the vehicle, causing severe damage to two nearby vehicles and endangering the dealership as well surrounding businesses," DuPage County State's Attorney Robert Berlin said in a statement. "Thankfully, the Elmhurst Fire Department was able to contain the fire minimize damage to the dealership."
Salas, of the 100 block of Michael Lane, was taken into custody less than two hours later following a traffic stop in Addison.
Salas' next court appearance is scheduled for June 22 for sentencing.