Adrian Grenier posts controversial 9/11 remembrance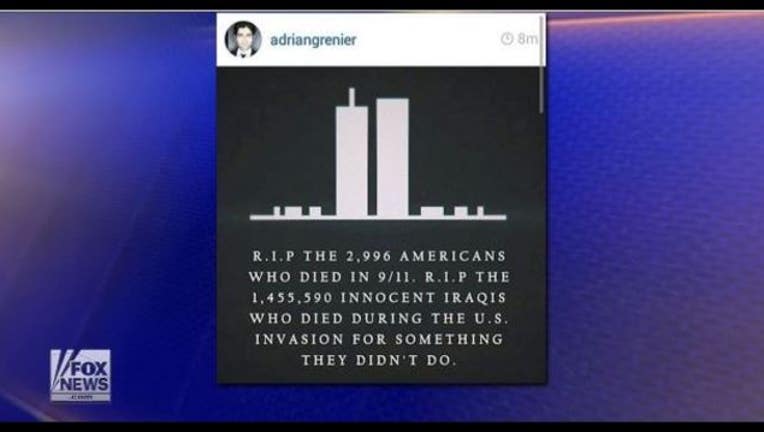 article
(FOX News) - Adrian Grenier has caused a media firestorm after leaving a 9/11 tribute on Instagram.
On it the "Entourage" star wrote, "R.I.P. the 2,996 Americans who died in 9/11. R.I.P. the 1,455,590 innocent Iraqis who died during the U.S. invasion for something they didn't do."
He also linked it to his Twitter account and other Twitter users were quick to criticize him. Eventually the 39- year-old actor took down the message after an onslaught of negative comments.
Grenier is an outspoken environmentalist and has been critical of Donald Trump and his stance on global warming.