Amazon woman courier caught on tape defacating on customer's driveway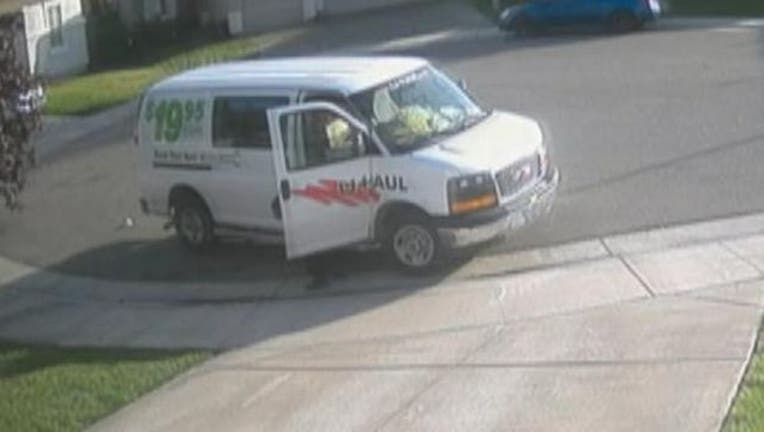 article
(FoxNews.com) - When Nemy Bautista arrived to his Sacramento home on Tuesday, he found what appeared to be dog poop at the bottom of his driveway. When he looked at the footage in his security camera, however, he found a dissatisfying surprise.
Bautista told Fox News on Friday that instead of a puppy relieving itself, he watched a woman who was delivering a package for Amazon driving a U-Haul doing the deed.
He said he was "shocked" by what he saw and immediately contacted Amazon and filed a complaint.
"I wanted Amazon to come clean it up," Bautista said, adding he missed the delivery by minutes.
The homeowner said the representatives for Amazon were "shocked and thoroughly apologized" and told him they had contracted a third-party company to do those deliveries.
A supervisor for the driver arrived at Bautista's home about five hours later, unprepared to deal with the "package."
"He didn't have any gloves, nothing," Bautista said. "He grabbed a plastic bag to scoop it up and I told him he couldn't put it my [trash] can. I didn't want it stinking up my can."
The man asked Bautista if he could leave it beside the trash can, which he did. Bautista eventually put it in the trash can after the man left.
Amazon has apologized to Bautista and offered him a gift card. He told FOX40 that the company told him the driver "has been dealt with" but was unsure what that meant.
"This is a third-party provider – anyone can be a driver," he told Fox News. "It's a lack of professionalism. It's very strange."
But it seems as if the problems didn't end there for Bautista.
He said the next day another Amazon delivery person, instead of walking up to his front door to drop off the package, was caught on camera throwing it from about 20 yards out.
"To put salt on the wound, we had another driver the next day that tossed the package. He tossed it instead of walking up the driveway," said Bautista, adding that it landed on top of a rose bed. "It was a fragile porcelain figurine. It didn't break."
A representative with Amazon was "shocked" and profusely apologized for the second incident.
"I have lived in this home 17 years and I have never had back-to-back incident [like these]," Bautista added. "I am disappointed in how it was handled."
More on FoxNews.com.