Amber Alert issued for 15-year-old girl who's believed to be with 2 murder suspects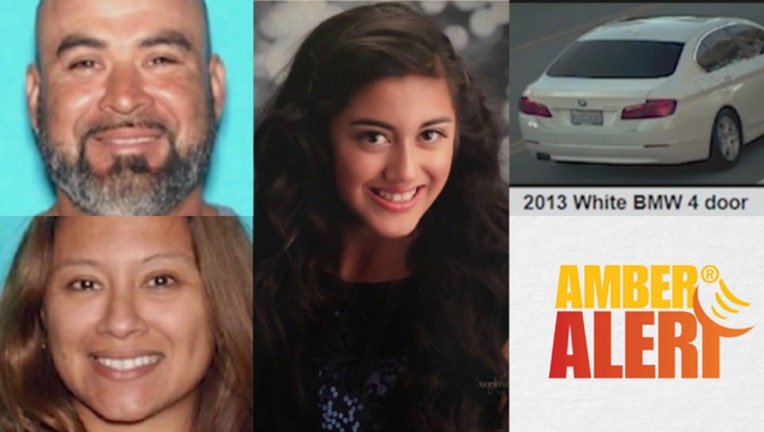 article
An Amber Alert has been issued for a missing 15-year-old girl in the Los Angeles area.
Alora Benitez was last seen with her mother and a man who are both suspects in a murder investigation, officials said. She was last seen Thursday morning at 9 a.m. in the city of Torrance, leaving with her mother and the man in a 2013 white, 4-door sedan BMW. The Nevada license plate is "MARIMAR."
Benitez is described as a Hispanic teen with brown hair and brown eyes, who weighs 100 pounds and is 5-foot-2 in height.
The suspects in the teen's disappearance and the murder investigation, 40-year-old Maricela and 39-year-old Roman Cerratos, are considered armed and dangerous.
If you have any information, you're asked to call 911 or alert local authorities at 323-890-5500.