Amtrak, South Shore trains canceled, Metra on modified schedule through Thursday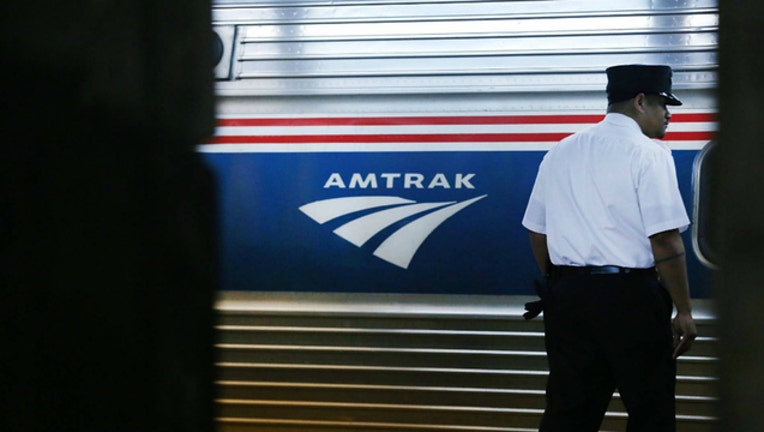 CHICAGO (SUN TIMES MEDIA WIRE) - Most Amtrak trains to and from Chicago are canceled, and Metra modified the schedule of most of its lines Thursday due to the expected extreme cold weather.
The South Shore Line, which operates between Chicago and northwest Indiana, is suspended Thursday due to extreme subzero temperatures, the service said in a statement.
Temperatures will be as low as 27 degrees below zero on Thursday, the National Weather Service is forecasting.
Modified schedules for Metra can be found online, and they apply to all lines except the Heritage Corridor.
Metra said the alternate schedules were "designed to provide adequate service for the predicted ridership" and "reduce the use of mechanical equipment and the number of moves through switch points on the railroad, thereby minimizing opportunities for service disruptions."
Customers are advised to expect longer travel times, as trains will operate with restricted speed when temperatures reach zero degrees or lower, Metra said.
Most late night Metra trains will be canceled Thursday, with no trains running after 10:40 p.m., and the Metra Electric Line will be suspended Thursday, according to a service alert from Metra.
Service to some Amtrak trains will be restored Thursday and most trains will run Friday, according to Amtrak.
On Thursday, all Midwest corridor services to and from Chicago are canceled, including to and from Milwaukee, downstate Illinois and Michigan. Most long-distance services to and from Chicago will resume Thursday, except trains to New York and Boston, Amtrak said.
On Friday, most Amtrak trains will run except some trains to Indiana and Michigan.
Anyone planning to travel should check the status of their train on Amtrak's website or mobile app, Amtrak said.
Customers with reservations on trains that are being modified will typically be accommodated on trains with similar departure times or on another day, Amtrak said. Additional charges for changes to reservations will be waived.
Service is expected to be restored Friday on Amtrak, Metra and the South Shore Line.