Andy Rourke, bass guitarist for The Smiths, dies at 59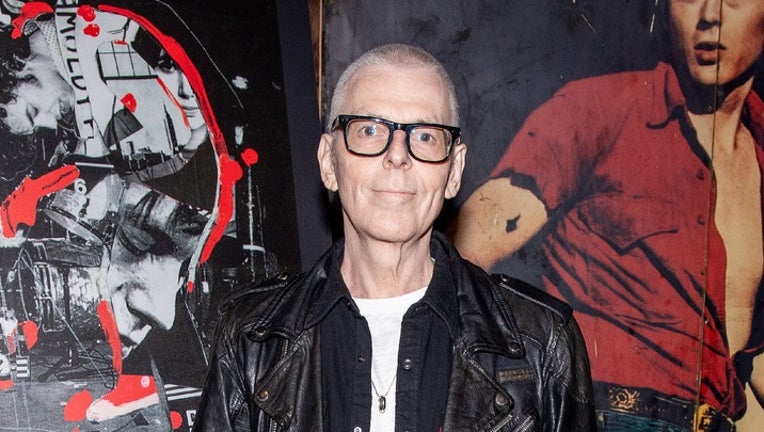 article
Andy Rourke, the bass guitarist for the influential British band The Smiths, has died following a lengthy illness with pancreatic cancer, his former bandmate Johnny Marr announced Friday.
In a tribute post on Instagram, Marr said he first met the 59-year-old Rourke when they were schoolboys in 1975.
"We were best friends, going everywhere together," he recalled. "When we were fifteen I moved into his house with him and his three brothers and I soon came to realise that my mate was one of those rare people that absolutely no one doesn't like."
He said that he and Rourke spent their time then "studying music, having fun, and working on becoming the best musicians we could possibly be." He added that although the late musician started off playing guitar, "it was when he picked up the bass that he would find his true calling and his singular talent would flourish."
TIM BACHMAN, GUITARIST FOR BACHMAN-TURNER OVERDRIVE, DEAD AT 71
"Throughout our teens we played in various bands around south Manchester before making our reputations with The Smiths from 1982 to 1987, and it was on those Smiths records that Andy reinvented what it is to be a bass guitar player," Marr said.
The British band was created in Manchester in 1982. Though much of the attention focused on the songwriting partnership of Marr and frontman Steven Patrick Morrissey, better known as Morrissey, the sound of The Smiths owed much to Rourke's bass and his rhythm section partner, drummer Mike Joyce.
The Smiths decided to split up in 1987. 
During their short time together as a four-piece band, The Smiths deliberately stayed away from the mainstream of popular music, garnering a cult following on the independent music scene.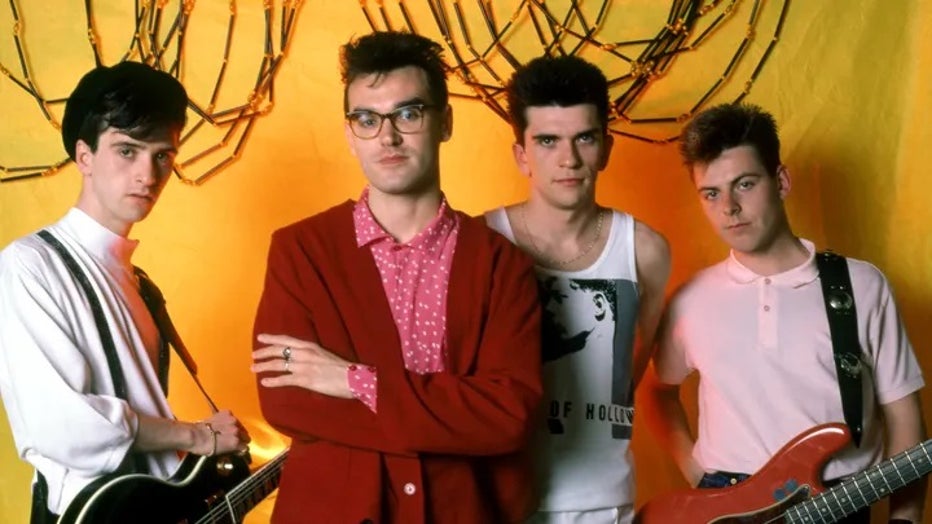 English guitarist Johnny Marr, English singer Morrissey, English drummer Mike Joyce and English bassist Andy Rourke of The Smiths. (Getty Images)
As their popularity swelled, the band released some of the most enduring British music of the 1980s, including "Heaven Knows I'm Miserable Now" and "Girlfriend In A Coma."
Although The Smiths' songs were known to be darkly humorous and depressing, uplifting guitar melodies were often included in their music.
"I was present at every one of Andy's bass takes on every Smiths session," Marr said.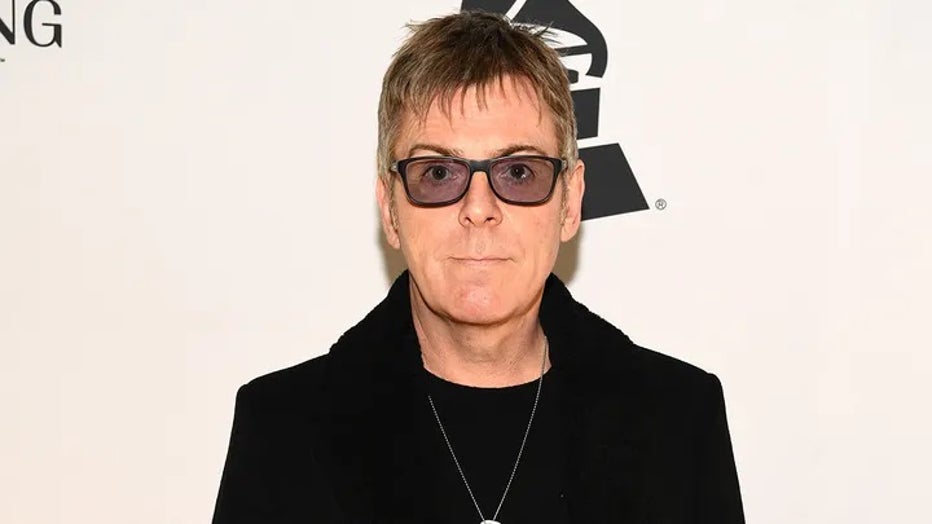 Andy Rourke attends 61st GRAMMY Nominee Celebration at SECOND on January 28, 2019 in New York City. (Photo by Dave Kotinsky/WireImage) (Getty Images)
"Sometimes I was there as the producer and sometimes just as his proud mate and cheerleader. Watching him play those dazzling baselines was an absolute privilege and genuinely something to behold."
Later in his career, Rourke collaborated with other musicians including Sinéad O'Connor, The Pretenders, Ian Brown and Badly Drawn Boy.
The band Badly Drawn Boy paid tribute to Rourke on Twitter after his devastating death.
"The Smiths were easily the most important band of my teens. I was beyond honoured when Andy played bass with me on tour for 2 years. He was the coolest, kindest funniest person, a joy to tour with. Probably the best natural musician I've ever seen. Loved him. Gutted"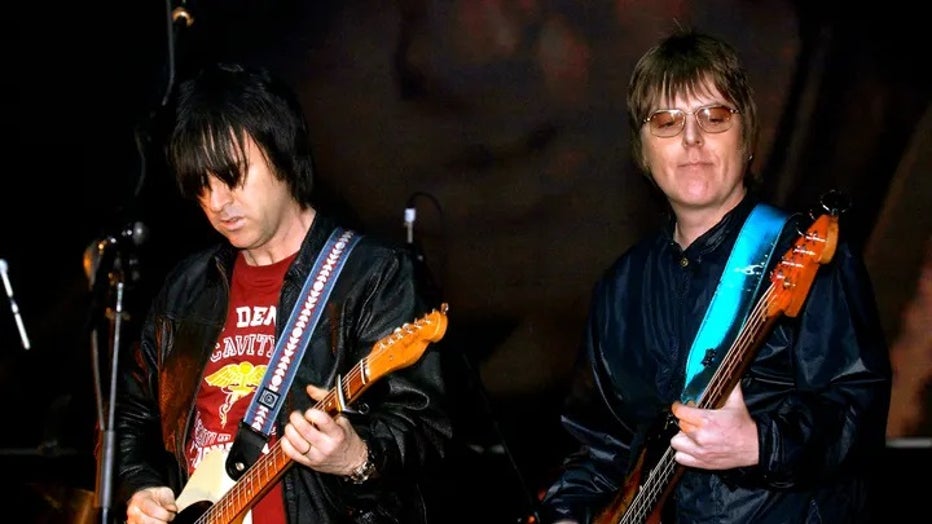 Former members of The Smiths, Andy Rourke (right) and Johnny Marr, on stage. (Getty Images)
After The Smiths broke up, Marr said he and Rourke maintained their friendship. 
He recalled that Rourke played in his band at Madison Square Garden as recently as September 2022.
"It was a special moment that we shared with my family and his wife and soul mate Francesca," Marr said. "Andy will always be remembered, as a kind and beautiful soul by everyone who knew him, and as a supremely gifted musician by people who love music. Well done Andy. We'll miss you brother."
The Associated Press contributed to this report.