Apple to stop autocorrecting swear word to 'ducking' on iPhone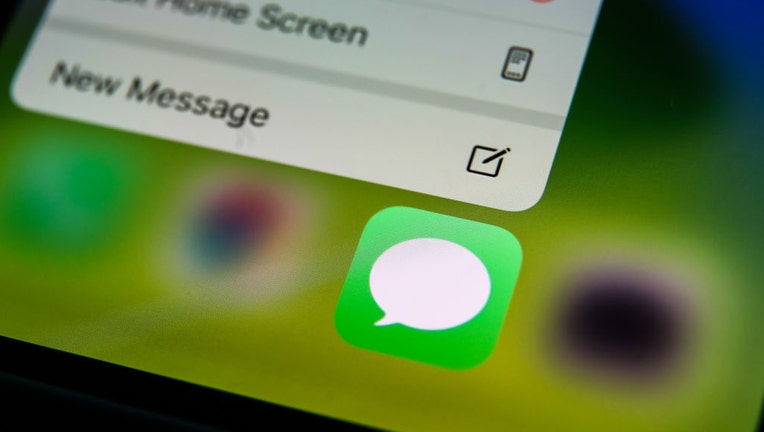 article
SAN FRANCISCO - No more ducking around. Your iPhone is getting an update to its autocorrect feature.
Many iPhone users know that when you type a certain expletive, it's often replaced with "ducking." Thanks to new machine learning technology, the autocorrect feature is getting "a comprehensive update" in the new iOS 17 that is more personalized to each user, Apple said.
"In those moments where you just want to type a ducking word, well, the keyboard will learn it, too," Craig Federighi, Apple's senior vice president of software engineering, said during the company's Worldwide Developers Conference on Monday in Cupertino, California.
RELATED: iPhone will soon be able to replicate your voice after just 15 minutes of training
Specifically, the keyboard should be more responsive to the language vernacular of the iPhone user, according to 9to5mac.com. If the individual often types out swear words, the phone will learn that too and should no longer push for "ducking" alternatives as aggressively, the outlet reported. 
Additionally, users will now receive predictive text recommendations inline as they type, allowing them to add entire words or completing sentences by tapping the spacebar, Apple said. 
During Apple's annual developers conference, CEO Tim Cook also hailed the arrival of a long-rumored headset that will place its users between the virtual and real world — dubbed "Vision Pro."
The device will be capable of toggling between virtual reality, or VR, and augmented reality, or AR, which projects digital imagery while users still can see objects in the real world.
Vision Pro will sell for $3,500 once it's released in stores early next year.
Instead of merely positioning the goggles as another vehicle for exploring virtual worlds or watching more immersive entertainment, Apple framed the Vision Pro as the equivalent of owning a ultrahigh-definition TV, surround-sound system, high-end camera, and state-of-the art camera bundled into a single piece of hardware.
"It's an impressive piece of technology, but it was almost like a tease," Gartner analyst Tuong Nguyen told the Associated Press. "It looked like the beginning of a very long journey."
The headset will be equipped with 12 cameras, six microphones and variety of sensors that will allow users to control it and various apps with just their eyes and hand gestures. Apple said the experience won't cause the recurring nausea and headaches that similar devices have in the past. The company also developed a technology to create three-dimensional digital version of each user to display during video conferencing.
Although Vision Pro won't require physical controllers that can be clunky to use, the goggles will have to either be plugged into a power outlet or a portable battery tethered to the headset — a factor that could make it less attractive for some users.
RELATED: Apple poised to unveil sleek, pricey VR headset, but will it be a hit?
This story was reported from Cincinnati. The Associated Press contributed.