At least ten cars crash on icy I-57 in Calumet Park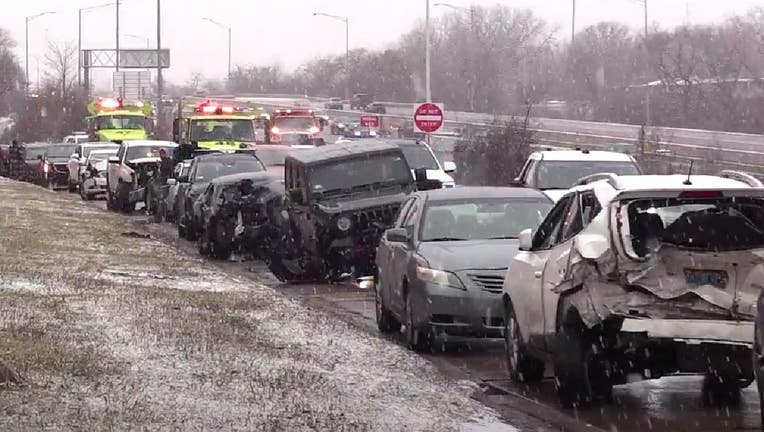 article
POSEN, Illinois - It was a terrifying and dangerous Sunday morning for drivers on I-57 in the Calumet Park area, when several cars crashed.
"It's all ice," said Lamar Bruce, who stopped to help people who were involved in the accident. "The pavement is super icy. I couldn't just go around. You could tell someone was hurt. I had to stop and help."
SUBSCRIBE TO FOX 32 CHICAGO ON YOUTUBE FOR MORE CONTENT
Video from the scene shows at least ten cars along the side of the road, some with extensive damage. Salt trucks and tow trucks were busy at the scene.
"Driving down the expressway, we heard a loud crash," Bruce said. He stopped, though he said other drivers in undamaged cars kept going. He said he opened the door on one car and the woman inside was hysterical. He told her to stay inside her car because the interstate was dangerous slippery.
The crashes stretched along northbound I-57 from 147th to 127th in the Posen and Calumet Park areas. 
Illinois State Police said there was a 3-vehicle crash on I-57 northbound at 127th at 6:54 a.m. that caused minor injuries, and then a 3-vehicle crash on I-57 at 147th street at 7:27 a.m. that injured two people,