Aurora gang member sentenced to 40 years for mistaken identity murder
AURORA, Ill. - Aurora gang member Cesar Ponce was sentenced to 40 years in prison for the 2021 shooting death of Samuel Ortiz-Rodriguez, a 46-year-old man mistaken for a rival gang member.
Ponce was found guilty last March of first-degree murder.
Ortiz-Rodriguez was murdered on the afternoon of May 24, 2021, outside an Aurora residence, according to a statement from the Kane County State's Attorney's office.
SUBSCRIBE TO FOX 32 ON YOUTUBE
On May 24, Ponce, Fidel Bello and another fellow member of the same street gang went in search of rival gang members, the statement said. While walking through a part of Aurora that was considered to be rival gang territory, the group spotted people outside a residence.
Ponce pointed out the individuals, one of them being Ortiz-Rodriguez of Aurora. Armed with a revolver, Bello allegedly shot and killed him. Ortiz-Rodriguez was not a street gang member, the state's attorney's office said.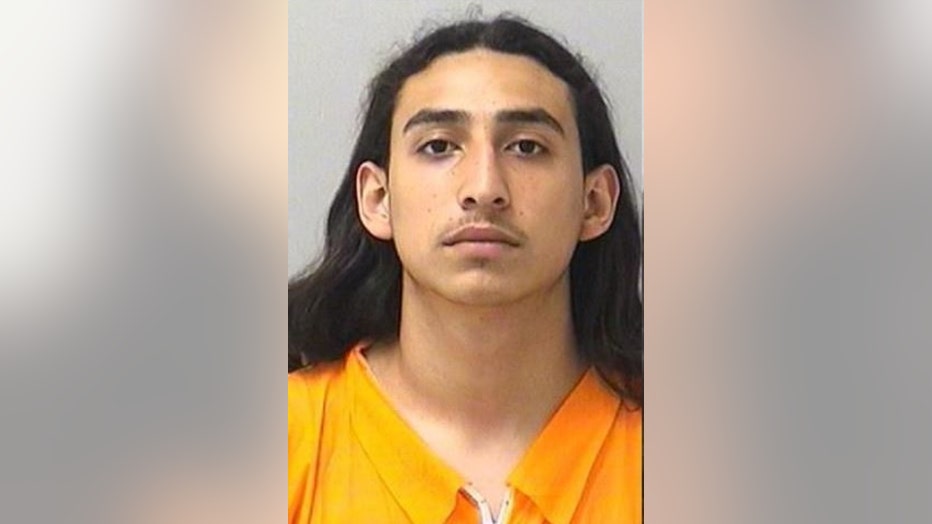 Cesar Ponce (Kane County State's attorney's office)
"Mr. Ponce has learned what so many others unfortunately learned too late, that guns and gangs lead straight to prison. Samuel Ortiz-Rodriguez's death is the result of bravado and poor decisions. He should still be alive," said Assistant State's Attorney Lori Anderson.
Ponce is required to serve the full 40-year sentence. He has received credit for 731 days served in the Kane County Jail.
In April, Bello pled guilty to first-degree murder. His next court appearance is scheduled for July 20. He could be sentenced to between 20 years and life imprisonment. The third individual was not charged.