Aurora man captured after fleeing hospital following car chase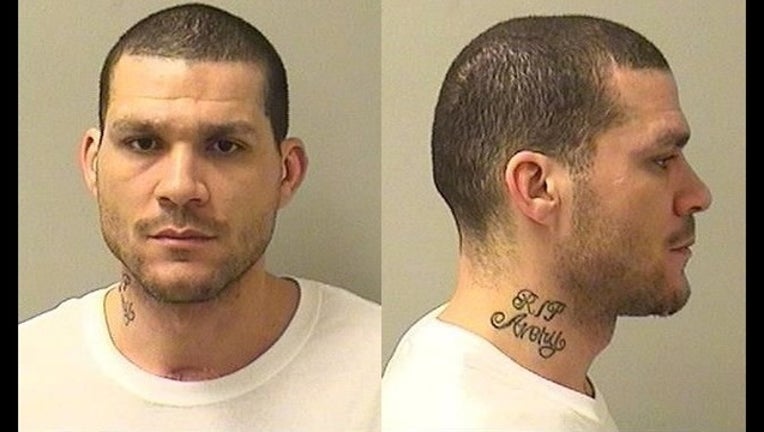 article
SUN-TIMES MEDIA WIRE - Police arrested an Aurora man Thursday who was wanted for running away from the hospital where he was taken after he crashed a stolen car while trying to elude police, authorities said.
About 10:40 a.m., police arrested Billy Cole Jr., 38, outside a relative's home in downstate Quincy, about 100 miles west of Springfield, according to the Kane County sheriff's office. The U.S. Marshals Service, Great Lakes Regional Fugitive Task Force and Adams County sheriff's deputies participated in the arrest.
About 3:35 p.m. Monday, a Kane County sheriff's deputy saw a black Ford Fusion speeding north on Lafayette Street in Aurora, police said. The deputy activated emergency lights and sirens to stop the car, but it kept going.
The car was owned by the ex-girlfriend of a passenger, and the woman had reported it "taken without her consent" on Sunday, police said. However, deputies were not aware during the pursuit that the vehicle was stolen.
The car drove from the traffic stop and turned south on Route 25, police said. About two minutes later, police again tried to pull it over, and the car struck a traffic signal pole at Route 25 and Ashland Avenue.
Cole got out and ran into a nearby cemetery with a police dog in pursuit, police said. He then climbed a fence to avoid the dog, but the deputy walked through a gate and ordered him to the ground. Cole did not comply until the deputy pulled his Taser, and took him into custody.
He was taken Rush-Copley Medical Center in Aurora for observation, police said. About 2:30 p.m. Tuesday, deputies were notified that Cole had run away from the hospital.
An arrest warrant was issued, charging felony counts of aggravated fleeing and attempting to elude a police officer, aggravated reckless driving causing great bodily harm, leaving the scene of a personal injury accident, driving on a revoked license where two or more persons were injured, and driving on a license revoked for DUI; and a misdemeanor count of resisting or obstructing a peace officer, police said. Cole was also wanted for an unserved order of protection out of Sangamon County.
The passenger, a 37-year-old man, was also taken to Rush-Copley with serious injuries, police said. He left the hospital Wednesday and was not charged with any crimes.