Aviation cops at O'Hare told to stay behind security: report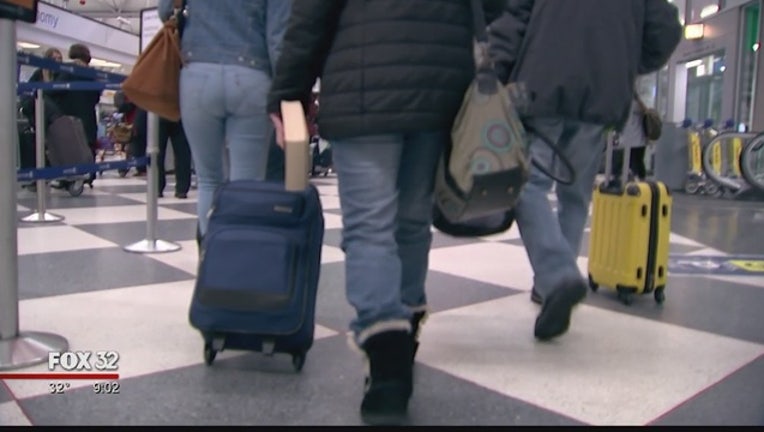 article
SUN-TIMES MEDIA WIRE - Aviation police officers at O'Hare Airport have been told they won't be sent to disturbances in baggage claim or other places outside of security.
Department of Aviation officers, who aren't allowed to carry guns, were sent an email within hours of the Fort Lauderdale airport shooting Jan. 6 saying they wouldn't be dispatched to any disturbances outside of the secured areas of the airport, according to a CNN report.
Department of Aviation spokesman Owen Kilmer would not say Thursday if the directive was given.
"The Chicago Police Department has primary responsibility for landside security," Kilmer said in an email, referring to public spaces such as baggage claim that are accessible without going through security screening checkpoints.
A spokeswoman for Service Employees International Union Local 73, the union which represents Chicago's aviation officers, said Thursday that officers had been notified they'd be disciplined if they spoke to the media about the issue, the Chicago Sun-Times is reporting.
Chicago Police Department spokesman Anthony Guglielmi said that while the individual turf of the two law enforcement agency's is defined — Chicago Police Officers handle the areas before security screening and Department of Aviation police handle secure areas, such as terminals and gates — each will assist the other when necessary.
Any response would also be in coordination with federal law enforcement partners, including the Transportation Security Administration.
A year ago, CNN reported how unarmed aviation police officers were trained to run and hide if they were to confront a gunman.
Ald. Chris Taliaferro (29th), whose proposal to allow aviation officers to carry guns has languished in committee since April, said he fears airport security is becoming complacent.
"Chicago is a reactionary city, but we shouldn't wait for an incident to occur before we finally say 'Yes, let's arm our aviation police officers.' We need to be proactive," he said.
"I'm not saying our airports are not secure, they're secure. I'm saying we should provide even better security than we currently have," said Taliaferro, a former Chicago Police Officer.
Taliaferro said he's never received an adequate explanation for why aviation police do not carry guns, even from Department of Aviation Chief Ginger Evans.
"Ginger Evans said we would be blurring the lines of the primary law enforcement agency at the airports. In all honesty, that's not an explanation," the alderman said.
Dian Palmer, SEIU Local 73 trustee, issued this statement Thursday:
"Not only are these officers unarmed, they have orders to run and hide in the event of an active shooter, leaving the very people they have sworn to protect vulnerable to this threat. The tragic shooting in Fort Lauderdale recently highlights the need to find a solution to ensure that aviation officers are able to adequately protect everyone at the airports."
"The aviation officers of SEIU Local 73 continue to demand that they, as sworn law enforcement agents, be armed for the safety of the public and all the people who work at the airport, including themselves. We have been working with Alderman Chris Taliaferro on legislation proposing to arm the aviation police officers and hope the City Council will address this important issue soon. At O'Hare alone, more than 75 million passengers each year are at risk because aviation officers who protect areas like the tarmac, as well as patrol public areas such as baggage claim and passenger check-in, are unarmed."